Herald Rating: 4/5
Address: 936 Beach Rd, Waiake, Torbay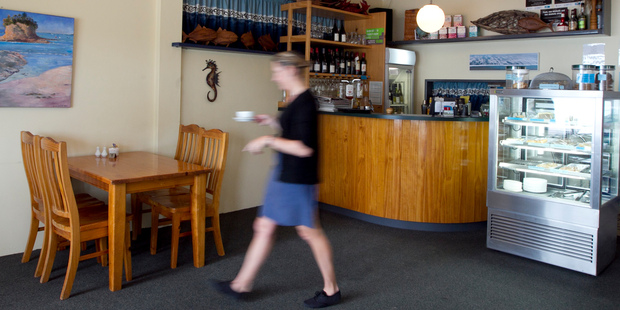 We came here because it was a sunny day and the idea of a beachside brunch was appetising.
Parking was easy on the roadside in front.
We walked in and immediately thought inside was fairly plain, so the tables outside - and the sea view - won, hands down.
The most unusual thing on the menu was, um, nothing really, Tides obviously focuses more its quality and service. Rightly so.
We ordered from the lunch side of the brunch/lunch menus - the lamb salad ($17) of lamb fillet marinaded in a dry rub of Moroccan spices and a mixed leaf salad garnished with dried apricots, citrus prune, and orange segments, with a lemon vinaigrette; and the open chicken sandwich ($16.50), which came with cajun spice, bacon, avocado, tomatoes, lettuce and roasted garlic aioli and side of fries. Both meals were superb, both in presentation and standard. The fries were judged top-notch, just like homemade ones. Delicious.
The service was welcoming and helpful. The meal was slightly slow to arrive, but with the sun and the sea to ponder, we weren't complaining.
The coffee was Altura blend and just right.
We recommend if you come here choose a sunny day and prepare for a leisurely and relaxing brunch - or lunch. And did I mention the view?
Overall we thought Tides is definitely worth the drive up to Torbay. We'll be back.