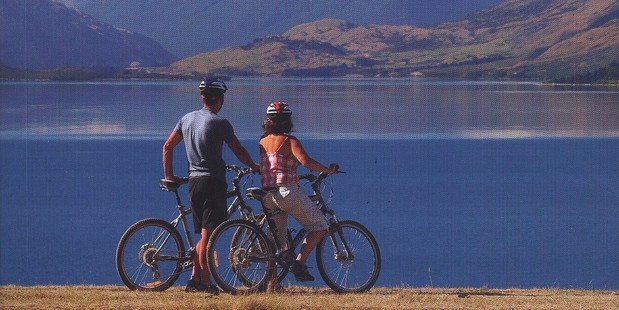 Three more great family rides suggested by New Zealand's leading cycling writer, Jonathan Kennett.
1. Te Awa River Ride
Stages from Ngaruawahia to Horotiu Bridge, and extensions along Lake Karapiro are still to be built, but there are lovely smaller routes to enjoy the urban fringes of the slow-moving Waikato River. Pedal from the southern edge of Cambridge to the Lake Karapiro Domain, or take another easy ramble alongside the river at Hamilton (from Boundary Rd north to Horotiu Bridge - the last stage will be completed this summer).
2. Waikato River Trail
One of the Nga Haerenga great rides, this heads into the rocky heart of the Waikato River system. Some parts are pretty extreme, but the easy family trail from Arapuni village (with the famous-in-Arapuni Rhubarb Cafe) to Pokaiwhenua Bridge includes a diversion to view - or ride, if you dare - the longest swing bridge in NZ, Arapuni.
3. Rotorua Thermal by Bike, Te Ara Ahi
About to be formally opened any day soon, but bits are rideable now.
The route starts at the i-Site office, goes through the parks to the lake front (behind the Polynesian pools) and past the key attractions of Whakarewarewa village and Te Puia, then off-road into the stunning Hemo Gorge all the way to the Whakarewarewa mountain bike track. Decent coffee, great sights, this is Rotovegas as you've never seen it.
Classic New Zealand Cycle Trails: A guide to 46 Fantastic Holidays by The Kennett Brothers (kennetts.co.nz, $29.90)