Herald Rating: 4/5
Address: 1/63 New Windsor Rd, New Windsor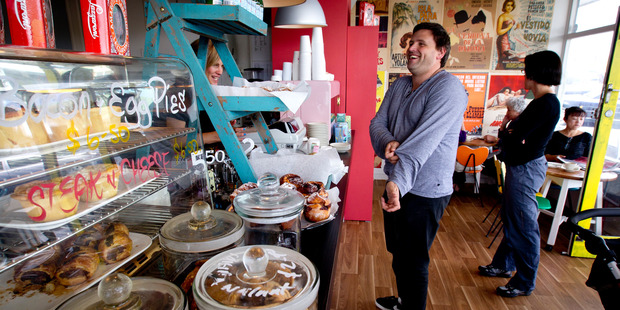 We came here because years ago, while driving past this spot when the shop was nothing but a shut-down blip on a suburban corner, I thought: "I wish I had the gumption to open a really cool cafe right there." These guys did. They've done it before, succesfully too, at Salvation Kitchen in Avondale (which they've now sold).
Parking was no problem. It's the 'burbs.
We walked in and immediately thought the space is a little small, but they've dressed it nicely. On sunny weekdays there'll be a gaggle of mums with strollers at the pavement tables.
The most unusual thing on the menu was some of the spelling.
We ordered "Sticy" black rice with coconut cream and fresh fruit ($9) and the hash cake with "prochuto" and "hollindaese", poached egg and paprika "aiolo" ($9). Both could be described as "sensashonal". The "sticy" rice was the standout - it came with a fortune cookie ("No snowflake in an avalanche ever feels responsible") and flakes of palm sugar.
Also good was the breakfast burrito ($8.50), which I think they used to do at Salvation.
The coffee was perfect. As at Salvation, they recognise the importance of getting the java just right. They use Supreme beans and serve the coffee strong and in a smallish amount at the perfect temperature.
The service was excellent and effortless. They're nice folk.
We recommend if you come here grab a street-side perch looking west on a sunny day and rock some of the excellent sweet treats - pecan caramel cake ($4.50), pistachio ginger crunch ($4) or the chocolate crackles ($4), a formidable tower of five-year-old birthday mentalism.
Overall we thought... another hit for West Auckland's cafe creation A-Team.