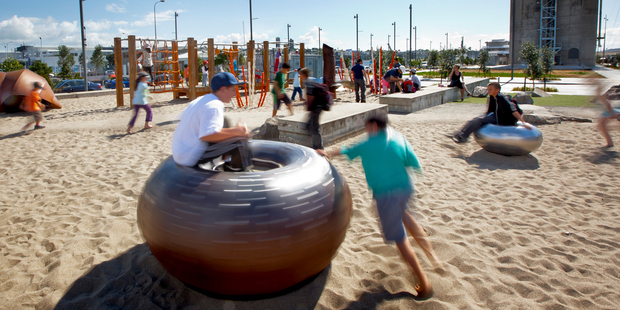 Some of the nominees and winners of last night's Designers Institute of New Zealand Best Design Awards.
1. Barry Curtis Skatepark
Cnr Ormiston & Chapel Rd, Botany
Design studio Isthmus used web-based crowd sourcing from the skateboarding community to create the shape and style of this skatepark. Designed to international standards so it can host national and international competitions, the skatepark is heavily used after school hours and in the weekends. Features a large plaza, a pool, and plenty of viewing space.
2. Wynyard Play Space
Wynyard Quarter
Designers Isthmus created a temporary playground to fit the design of the whole Wynyard Quarter using seafloor imagery in reclaimed materials: concrete, sand and rock, sculptural shells, sea creatures and play structures. One of the few playgrounds in central Auckland, it is designed for creative discovery play.
3. Leigh Marine Centre
Goat Island Rd, Leigh
Cheshire Architects' client, University of Auckland's South Pacific Centre for Marine Science, wanted to attract visitors up from the beach below to view the centre's research. The interpretive centre was designed as an open tube of space from the cliff top pohutakawas - an "ecological continuum from ocean to pasture land".
4. Imperial Lane
(along with Imperial Buildings) Supreme Award for spatial design
Fearon Hay Architects' design for the Imperial Lane gateway to the refurbished Imperial buildings provides a pedestrian connection through to Queen St. The unadorned brick walls of the original building and the new black structural floor creates a "warm, convivial and authentic" space which "sets a leadership example of how we should shape our cities".