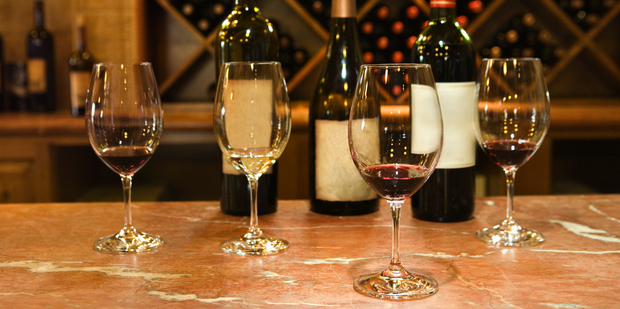 When it comes to buying art, I am told by friends with significant collections that you should follow a recognised artist or artists. Better still, before they become famous and unaffordable you should try and anticipate who will be the "next big thing" - the ideal being that what you like and can afford becomes highly prized.
Wine slips easily into a similar category. Often to avoid disappointment, the rule is to find a reliable producer whose wines you enjoy and can afford, then stick with them.
The downside here is that of the 700 or so local producers, there may be some taste sensations you'll never discover. Being cautious and conservative has its own rewards but it can also be boring and one dimensional.
With this in mind, it's always exciting to discover a producer who sits beneath the radar, turning out superb wines that are usually snapped up by a small discerning group of loyal subjects. I don't wish to blow their cover but the wines are so impressive they deserve a wider audience and this column exists to help unearth those gems.
Step forward then, Waipara's Mountford Estate, which has been making jaw-dropping wines for almost 20 years without too much fanfare. The blind Taiwanese-born winemaker, C.P. Lin, is on to his 15th vintage and at the top of his game. Bio-dynamic methods are used in the vineyard and grapes for the high-end pinot noirs, "The Gradient" and "The Rise", are pressed by foot.
"We're a hands-on and hand-sell boutique vineyard with an annual production of around only 5000 cases, so we're focusing on quality rather than quantity," says general manager Jess Hishon.
Sixty per cent of the wine goes overseas, mostly to North America and, Hishon notes, "We sell out every year of release and I suppose this is a reflection of our whole process. For us attention to detail is crucial."
It has not been without its problems, however. The Waipara area is known for challenging, variable weather patterns and the 2012 vintage wasn't great so production will be cut by 50 per cent.
In the meantime, the current 2009 vintage is out. Sell a McCahon and buy as much as you can.
Recommended
2009 Mountford Estate Pinot Noir, $60
Delicious. From an outstanding vintage, it's a superb example of a genuine world class wine. This shows a fine balance between oak and fruit with dusty chalky tannins. It has rich, red fruit flavours with burgundian floral notes.
2009 Mountford Estate Chardonnay, $50
Reeking of sophistication with aromas of creme brulee, roasted cashew nuts, butter and oak, it has that fine, clean acidity and a feeling of drinking fresh cream. This wine needs time but is drinking beautifully already ... food optional.