Inject some joy into your life with one of these simple pleasures.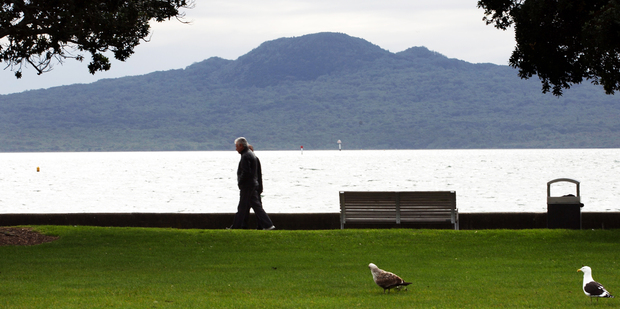 1. OOB Organic Mint Chip icecream.
This stuff is guaranteed to put a smile on your dial. It's the perfect combination of sweet minty freshness and choc chips, and the texture is amazing. When life is tough, have an icecream, or a nice cream, yum. For stockists see oob.co.nz
2. Parnell Baths.
On a warm sunny day, here's a place that banishes the blues. Take the kids, or just yourself and a good book, and spend the day lounging, swimming and sliding. It's a little slice of heaven.
3. Rangitoto Island.
We love you, Rangitoto. There you are, a volcano that blew up out of the sea, bursting with beauty. Take the boat over, then set off up to the summit. Great walk, great views, pack all your favourite foods and feel the stress of life melt away.
4. West Coast beaches.
These handy sandy mood elevators are perfect for blowing out the cobwebs. Breathe that salty fresh air, watch the wonderful waves or jump right in. Bethells, Piha, Muriwai, Karekare - take your pick. And to really get the blood pumping, go on a horse trek or a quad bike adventure.