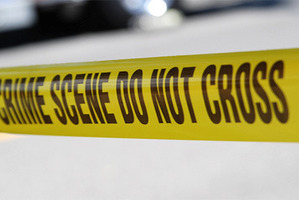 Infanticide is abhorrent to most of us but it is incredible how common it is, still, in this day and age where there is seemingly plenty of access - in New Zealand at least - to contraceptives and abortion, and there aren't enough adoptable babies to go 'round.

The story of the Hutt woman who found the body of a newborn girl in her backyard is truly horrific - it's almost impossible to think of a worse discovery on your own property. Understandably, the woman sought shelter away from her house for the night; it would be tempting not to go back.

But a quick search of all similar stories from around the world for the day show a horror roll call of such stories spanning the globe. Baby girl bodies found in trash cans in China, babies found in sewers in India, Japan and the US; I counted at least 15 that had hit the headlines in the past few days - and that's just those that have garnered publicity.

In New Zealand the story is still shocking but again, not that uncommon. I counted about four such local stories from last year that were readily available. More incredibly than even being able to dispose of a child's body without being caught are those that are pregnant for nine months without letting on to anyone, who then have to go through the torment and frequent terror of childbirth by themselves and return to their lives soon after without leaving a trace.

Some believe that society's casual attitude to abortion spills over into a loss of respect for life in general, and will inevitably draw parallels between the killing of newborn babies and infants.
But in fact infanticide has always happened, its incidence increased when and where abortion is not available. Another reason to have safe and easily accessible abortion on demand for women (along with all those things that might help people avoid abortion such as contraceptives).

Women in the US at the moment face a stark choice between a party that wants to uphold Roe vs Wade and another than wants to ban abortion even in cases of rape or incest. It would be sad indeed if American women lost the right to only have the children they want, any more than they already have, because it is no favour to women, their babies or society at large any other way.