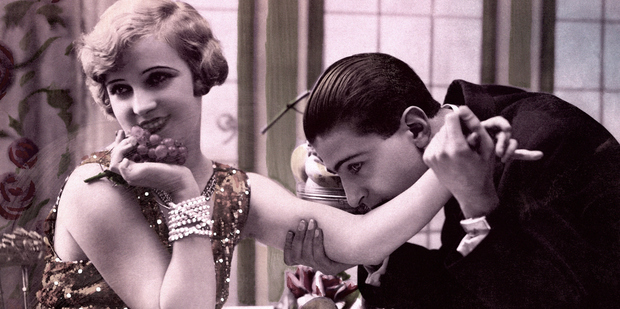 Dating used to be simple.
Someone asked you. You said yes.
You went to the movies. Had a choc-top.
You know, old school.
But now you have to have skills, and prove that you have them, not that I've thrown myself into this pond.
I've just noticed that dating seems to have changed.
Like Napoleon Dynamite declared, "Well, nobody's going to go out with me. I don't even have any skills ... You know, like nunchuck skills, bowhunting skills, computer-hacking skills ... Girls only want boyfriends who have great skills."
But not anymore.
Now you have to fill out questionnaires. Put in your application, as if you're applying to for a credit card.
You're required to tell about your life in video testimonials.
Unleash yourself in chat rooms.
Reveal your deepest desires.
Take a lie-detector test.
Know about Facebook.
Hand over DNA.
And eventually, despite your best efforts, go onto online dating sites.
Not only are the usual suspects still matching us with our perfect mate on 29 dimensions of compatibility, but the online dating world has branched out into more specific human subgenres.
Talk about marketing.
Apparently, no longer are general-purpose sites good enough to fulfill our dating needs. In the US, marketing gurus have focused their efforts on sites such as ChristianMingle.com, for Christians who want to hang with other Christians, and blackwhitemeet.com, for inter-racial dating.
In Australia, Jewish singles can find their Jewish soul mate on RSVP.com.au's special Jewish section and get this: ashleymadison.com wants to help married women look for a date.
Then there's australiansugardaddy.com.au, which is for gals who don't want love but sure could use a sugar daddy to finance their latest shopping exploits.
And, of course, if none of that works out, you could always try to get into the "Millionaire Matchmakers" club, just in case one of the attractive qualities you look for in a mate is money, and lots of it.
Or, in this day, when no one seems to have enough gumption to actually talk to someone in person, you can stop yourself from asking someone for a coffee via text, Facebook wall post or YouTube video, and actually ask her or him.
You know, old school.
- SNS