Address: Cnr Picton and Uxbridge Rds, Howick
Ph: 09 534 3199
Website: theprospect.co.nz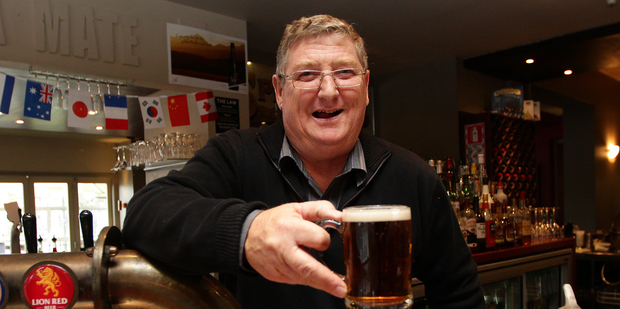 I don't get out to Howick often and, to be honest, that suits me fine.
But when necessity tapped me on the shoulder and told me to head east, I looked longingly at the Prospect of Howick.
It reminded me of one of those lovely old English pubs up north (perhaps even the fabled Prospect of Whitby after which it was surely named) and I had always fancied ducking for a quiet pint.
Well, I finally got the chance on a dreadful, rainy afternoon, although it wasn't the easiest place to get into.
The front end was a restaurant called GBS and looking for the actual Prospect pub was problematic, in that it didn't seem to exist.
Apart from the restaurant, the only other door led to a sports bar and pokie room, where we were greeted with silent stares, and the only other bit that looked unattached to either the restaurant or gambling palace was a small room with two grumpy looking old blokes in it.
Undeterred, we went into the restaurant part, where we were cordially greeted and promptly served.
There wasn't much in the way of choice with the beers, but then this is clearly a neighbourhood tavern.
And the neighbourhood was there, too; plenty of people tucking into delicious food from a varied menu, and talking happily amongst themselves.
Overall, though, I thought that if the Prospect aimed a little higher, it could pull it off.
It's a lovely building in a prime spot and it could be a little belter of a pub. As it stands, it's somewhere that's probably best left to the locals who clearly love it so much.
Scores
Service: 3.5/5
Drink: 3.5/5
Food: 4/5
Atmosphere: 1/5
Overall: 3/5