Don Kavanagh samples new beers to sort the sippers from the session-suppers.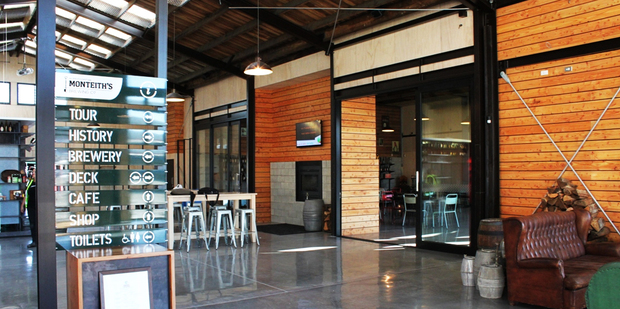 It's been a beer-focused week for me, which makes a nice change from focusing on work.
It started with the arrival of a bottle of Epic's Hop Zombie, a beer that has its fans and its detractors. I've been ambivalent about some of Epic's beers, although two of Luke Nicholas' creations are among my favourite beers ever.
This year's Hop Zombie is a beauty. It is packed with hops, as you'd expect, but I wasn't prepared for the lovely malty sweetness that followed.
It's a double IPA and weighs in at 8.5 per cent alcohol, so it's not a session beer, but Nicholas has outdone himself with this one, even if one person I spoke to suggested the hops had the same cat's-pee tang as Marlborough sauvignon blanc.
He had a point, but despite that, this is a cracking beer. You'll need to be quick because it will sell like hot cakes.
The other major beer happening in the week was a trip to the opening of the revamped Monteith's Brewery in Greymouth.
I hadn't been to Greymouth in many years and when I was there last there was no such thing as the Monteith's range. There was a beer available in a purple-and-orange can and that was your lot.
These days, it's a much-changed proposition. The brewery looks fantastic, with a nice visitors' centre and a great bar. There were also new beers to try, which put the tin lid on the trip.
First, was apricot wheat beer. I do like wheat beer but not the bubblegum-and-banana flavour that dominates too many of them.
This one is different - it smells exactly like an apricot muesli bar, which may or may not endear it to you, depending on your opinion of "health" food. I liked it, but it wasn't something I'd seek out on a regular basis.
The IPA, however, is a different story. It's not, as someone suggested to me on the way back, the best beer in the world, but it is excellent and a brilliant addition to the Monteith's range.
Bright and hoppy, it has a real bite from the underlying green bullet hops, but it also has a lovely malt balance and a great mouthfeel. It's a beer that will get better as they make more of it and get the lovely floral hop aromas working.
With the nights retreating as we swing towards spring and summer, now is the time to try new beers so you know what to buy when barbecue season resumes. I'm not saying these beers will suit you to a tee, but they are well worth trying. Cheers.