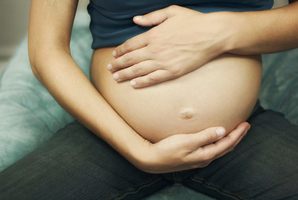 A midwife who cared for pregnant women without a current practising certificate has been found guilty of professional misconduct.
Palmerston North midwife Patricia Emily Mason practised without a current certificate from April 1 to May 12, 2010 and again between April 1 and April 26 last year.
The Health Practitioners' Disciplinary Tribunal has censured her and fined her $6500.
It said Ms Mason told the Midwifery Council on May 10, 2010 that she was practising midwifery and was waiting for funds to renew her $350 practising certificate.
She was told to stop work immediately.
Ms Mason's practising certificate was renewed on May 12, 2010, and the same day the council wrote to her expressing its deep concern that she had continued practising without the certificate.
The following month, the council requested Ms Mason to submit her portfolio, which provides evidence of practice, for an audit.
The tribunal said Ms Mason never sent it.
In April last year, Ms Mason contacted the council to apply for a new practising certificate and was warned about the seriousness of not being certified. She told them she was caring for five women.
The following month the council received proof that Ms Mason had again cared for pregnant women without a practising certificate.
The council's chief executive registrar Sharron (EDS: Crrct) Cole told APNZ they had no idea whether Ms Mason was competent to work with pregnant women.
"We can only issue a practising certificate if we're satisfied that the midwife is competent to practice. Now when someone practises without a practising certificate it means they haven't been through that process and the council hasn't exercised any judgement, hasn't done any assessments around what's her participation in the recertification programme, because that's how midwives demonstrate their competence to practice.
"So from that respect the council could never say it was satisfied around her competence because we didn't issue her a practising certificate which would allow us to say either 'yes we're satisfied' or 'no we're not'."
However, Ms Cole said they had not received any complaints about treatment from any of her clients.
They had also not heard from Ms Mason since the disciplinary action was taken.
"It's extremely unusual, almost unheard of. It makes it very difficult to proceed."
She said it would be very difficult for Ms Mason to continue practising without their knowledge "because the midwifery community is aware of her status, but also she would not be able to go in the doors of Palmerston North Hospital without them knowing".
APNZ could not reach Ms Mason for comment.
The tribunal said Ms Mason's actions led to her being a "potential risk to the public".
It also ordered a number of restrictions should Ms Mason ever apply for another practising certificate, including strict supervision for two years, complete clinical assessments and CPR and neo-natal training.
APNZ rq lb
- APNZ