Address: King Edward Parade, Devonport
Ph: (09) 445 0485
Open: Sunday midday-6pm, Tuesday-Saturday 11am-late
Website: masonictavern.co.nz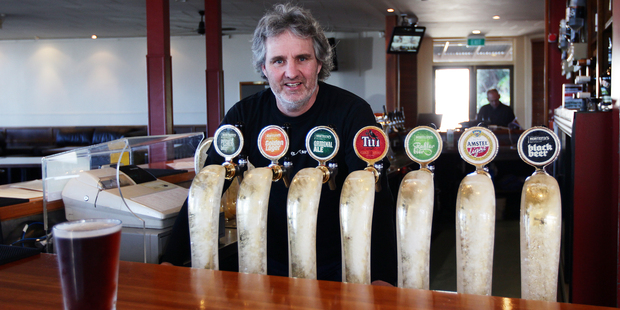 There are few better feelings than sitting in a nice warm bar and looking out at an atrocious winter's day, except perhaps doing so in a bar that overlooks the sea.
Devonport's Masonic Tavern is an ideal spot for this, overlooking the grey waters of the Waitemata Harbour. It's nice to be in the warmth while watching the sea buffet the anchored boats and especially nice to be in the warmth of such an old-style tavern.
Basically one big room with a bar in the middle, the Masonic does not lay claim to any pretensions. The beer is fine (it's a Monteith's bar, so everything is from DB), the wine list perfectly adequate.
While the menu is short in length, the meals are substantial affairs, with the seafood platter needing a heroic appetite to do it justice.
The ambience was a trifle odd, given that we turned up on a Sunday afternoon and were, for quite a while, the only people in the place.
Still, it meant it was easy to have a few games of post-lunch pool and there is a lovely restful feel to a quiet Sunday pub.
There are plenty of things going on during the week, with bands and quiz nights to keep the punters entertained.
The service was as old-style as the bar, with our drinks and meals delivered with an almost old-world courtesy and a quietly welcoming demeanour that was a really pleasant surprise.
Over all, the Masonic is something of a treasure. It's been around for almost 150 years and you get the feeling not a great deal has changed in that time, apart from TV and the furniture. A very pleasant spot to quietly imbibe a little bit of North Shore history.
Scores
Service: 4/5
Drink: 3.5/5
Food: 4/5
Atmosphere: 3/5
Overall: 3.5/5