What we want, finds Nicky Pellegrino, is often different from what we get.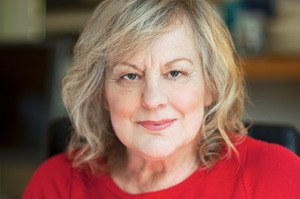 It's one of the nuttiest novels I've read in a long time but I suspect many will identify with Sue Townsend's latest heroine, librarian Eva Beaver, aka The Woman Who Went To Bed For A Year (Michael Joseph, $37). For who among us hasn't on occasion wanted to throw the covers over their head and shut out the world?
For Eva, the tipping point is the departure of her terrifyingly brainy twins Brian jnr and Briana for university. Suddenly, her time is her own. Deciding on a nap, she climbs between her fresh, white sheets and realises she would be mad ever to get up.
Her family - except the twins who are busy being weird and socially awkward at college - are aghast. Who will serve her dreary astronomer husband, Brian snr, his dinner? Who will launder his unflattering Elastane pyjamas? Then there are the practicalities: how will Eva use the toilet and wash? Who will bring her food and drink?
Of course, retreating from the world only encourages the world to come to Eva.
While she yearns for the time and peace to think properly, a huge cast of characters insists on disturbing her, passing through her bedroom and beneath her window.
To begin with it's friends and family. Then handsome, dreadlocked Alexander appears. He's the odd-job man Eva co-opts to take away all her possessions so she can have her entire room painted stark white. Intrigued and attracted, he becomes part of the increasingly strange household, as does Brian's colleague, Titania Noble-Forester, who, it transpires, has been having an affair with him for years.
Eventually, the public catch on to the Eva phenomenon. She makes the newspapers and internet and attracts a lunatic fringe who believe she's an angel with the power to help them. Ironically, instead of finding the space to make sense of her own life, she ends up telling other people how to sort out theirs.
Yes, it's utterly preposterous but it's not meant to be anything else. Townsend is doing what she does best - having a good laugh while she makes her point about contemporary society.
It's 30 years since she wrote the first of her eight Adrian Mole books and claimed her position as one of Britain's most humorous writers. In the intervening years she's suffered serious ill health and is now registered blind, yet continues to write comedic novels, dictating her books to her son. Her work is funny, pithy and merciless. She sinks her satirical teeth particularly deeply into techno-geeks and scientists in this book but really no one is immune. And it's not all jolly-jolly; at times Townsend's view of the world and people is bleak.
Some readers may find Eva too selfish to put up with for more than 400 pages. But for fans of Adrian Mole, or anyone looking for a quirky, spoofy read, with its sardonic tone married to more serious themes, this novel should be a winner.