British writer Kate Summerscale explains to Stephen Jewell how her journalistic background helped her investigate a Victorian divorce.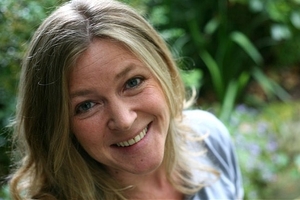 With its compelling plot and beguiling central mystery, Kate Summerscale's 2008 historical memoir, The Suspicions of Mr Whicher, was as thrilling to read as the latest novel from leading crime writers such as Ian Rankin or P.D. James.
Chronicling the infamous unsolved murder of 3-year-old Saville Kent at Road Hill House in rural Wiltshire in 1860, it propelled the 47-year-old former journalist into the best-seller lists and was later adapted by ITV into a one-off drama, starring Paddy Considine as the titular Scotland Yard Detective Inspector, described as "a real-life Sherlock Holmes".
"What I tried to do is to make sure all the facts were properly sourced and true but by choosing a particular shape you can give it a certain kind of momentum, pace or interpretation," says Summerscale. "The reason for doing that was that I like reading fiction and I like books that have that kind of narrative tension. But what drew me to the story in the first place was that I realised as I was researching it that it actually echoed and refigured the shape of so much of the fiction I enjoy. It was natural that I should give it that structure because part of what the story is about for me is how this real event fed into the beginnings of detective fiction and detective heroes."
Summerscale has adopted a similar approach for her latest book, Mrs Robinson's Disgrace, which chronicles the sensational events that lead to the groundbreaking divorce of Isabella and Henry Robinson in June 1858, six months after the establishment of the new Court of Divorce and Matrimonial Causes.
"It was a time when the establishment was trying to set out the rules for marriage and how you could or could not prove that somebody had mistreated you within a marriage," explains Summerscale. "It was the beginning of what we now think of as what the point of marriage is, what the limits of it are, and what abuses can occur within it that can lead to divorce.
"As a way of formulating these stories of marital discord and how they were filtered out to the public and interpreted, it was a kind of defining moment. There's also a direct route to how we now think about sexuality, monogamy and betrayal and how they were trying to set it out and define it then."
According to Summerscale, the sordid breakdown of Isabella and Henry's relationship resembles the plot of one of the literary melodramas of the day.
"What drew me to this story was that it seemed like some scenes from a slightly twisted Victorian novel," she says. "It slightly undermines your expectations as it surprises and startles you but it's also a very recognisable situation. The scene where Henry comes across his wife in her bedroom deliriously murmuring the names of other men and then he goes to her desk and reads her diary, which he ends up using against her, seemed like the really pivotal moment in a novel, as their world ended up being blown apart."
Frustrated by her loveless marriage, Isabella had sought solace in the pages of her journal, allowing her imagination to run away with her as she luridly lived out her infatuation with the debonaire Edward Lane. This diary was extensively quoted in court and salaciously reprinted in the newspapers. Summerscale admits that more than a century and a half later she, too, has violated Isabella's privacy.
"I was aware while I was writing the book that there is an ironic parallel between the kinds of intrusion I'm making and the very brutal appropriation of her story that her husband made when he read the diary and stole it," she says.
"In a way, I've also stolen her story and used it for my own ends, but I like to think my ends are less hostile than his. I also feel I have a responsibility to be fair to her. While the diary turned out to be the ruin of her, as her reputation was destroyed and she lost access to her children, it's her story we have now access to and not her husband's."
Having kept a diary as a teenager herself, Summerscale believes Isabella's would not have presented an accurate portrait of her true character. "They only show certain aspects of ourselves," she says. "Part of my responsibility to her was to remember that."
With the rise of social media, Isabella's experience is also very relevant today, she says. "When we write stuff on Facebook, Twitter or different blogs, it's so easy to cross that line between the private and the public and to forget who the audience is now and in the future. There's a sense that we haven't learnt the rules yet now that these boundaries have been broken down."
Just as Mr Whicher's investigations at Road Hill House inspired authors like Charles Dickens and Arthur Conan Doyle, the pivotal role that her diary played in Henry and Isabella's lives would later be reflected in fiction.
"There was a real craze and fascination with diaries. Wilkie Collins used diaries in his fiction during the 1850s and in The Woman in White, which was published in 1862, two years after the Robinsons' divorce case. There's a scene featuring a diary being discovered by a man, who is the woman's enemy, while she was lying in bed with a fever."
After exploring the 19th century in both The Suspicions of Mr Whicher and Mrs Robinson's Disgrace, Summerscale is planning to tackle a different era in her next book. "I haven't started work on anything yet but the things I'm thinking of are not Victorian," she says.
"I do feel like it's a very rich period for me but it's probably not the only rich period, so I might write about another time."
Mrs Robinson's Disgrace (Bloomsbury $36.99) is out now.