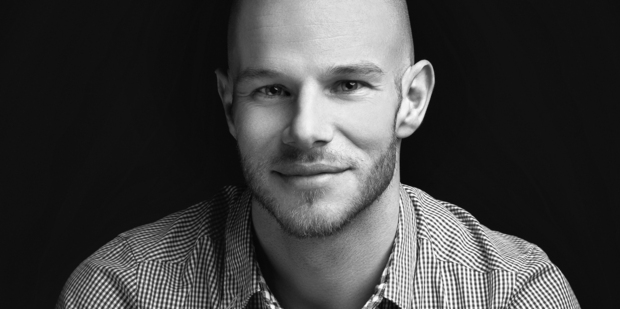 Right now we're enjoying: Band-Aid for a Broken Leg: Being a Doctor With No Borders (and Other Ways to Stay Single), by Damien Brown.
The premise, in 25 words or less: The true story of an inexperienced 29 year old Australian doctor confronting the challenges of his first postings with Médecins Sans Frontières in Africa.
You'll like it if you liked: Emergency Sex and Other Desperate Measures by Kenneth Cain, Heidi Postlewait and Andrew Thomson. Brown's tale has more of a micro-focus, telling of his personal experiences as part of a small medical team in Angola and South Sudan, and the local people and health workers he meets. (N.B. - there is a notable absence of emergency sex.)
Author's credentials: Brown was encouraged to write the book (his first) by readers of a blog he kept while volunteering for MSF in Africa.
The guts of the book: When the young Doctor Damien Brown arrives in Angola he thinks he's ready for the challenges ahead. He has a post-graduate diploma in tropical medicine and has spent several months as a volunteer caring for Burmese refugees in a clinic in Thailand. But his first MSF posting takes him to an isolated mud-hut town in a former war zone surrounded by landmines, without mains electricity, water or sanitation. As the only doctor in a small medical team he is soon tested by medical conditions he has never seen, malnourished children, a leopard attack, a landmine explosion, lack of basic equipment, his own lack of Portuguese and surgical experience, and local medical staff long-since jaded by six-monthly handovers to young foreigners with new and different ideas. Later, his work with MSF takes him to Mozambique and then South Sudan, a posting that will push him to his limits and propel him back to central Australia, where he finds himself working in difficult circumstances once again.

Why you should read it: It's a humble, sometimes funny, sometimes disturbing account of one man's experiences of the realities of aid work. Brown writes honestly about his own shortcomings and the deep respect he develops for local medical workers, who improvise solutions in the most trying of circumstances. It's a story about learning to focus on the good you can do for the person in front of you, rather than the overwhelming scale of the wider problem.
But nothing's perfect right? While Brown does question the role of humanitarian aid, the book lacks the hard-hitting impact of Emergency Sex. Nonetheless, Band-Aid for a Broken Leg is a touching memoir of the rewards and the toll of humanitarian work, the power of relationships and the many sides of humanity.
Trivia: You'll have to read right to the end to find out about the other ways of staying single.
Details: Published by Allen & Unwin, RRP $36.99