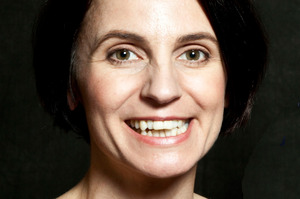 Kate Parker is one of the directors of Red Leap Theatre.
The book I love most is ... The Arrival by Shaun Tan - beautiful imagery, moving and no actual reading involved as it's all in pictures.
I also love the beautiful, moving A Thousand Splendid Suns by Khaled Hosseini (similar theme to The Arrival).
The book I'm reading right now is ... The Lonely Sea And The Sky by Frances Chichester - an amazing man, brave, free and single-minded. It's simply inspiring.
The book I'd like to read next is ... Blueback by Tim Winton. It's about a boy and a fish. I'm very interested in the ocean and its wellbeing, I don't think people realise how much we rely on it. I'm searching for theatrical material around this. I love Tim Winton.
The book that changed me is ... Journey Of Souls by Michael Newton.
Clinical research of soul memory.
Call me a kooky new-age nutbar, I love it. It made me stress less about why things happen.
The book I wish I'd never read is ... The Clarice Bean novels by Lauren Child. They're brilliant but there's only three (we want more!). Quirky, funny and excellent bedtime reading with my 8-year-old.
* Red Leap Theatre returns to Auckland with the 2010 Chapman Tripp award winner The Arrival, playing the ASB Theatre from July 13-15.