This is an ideal time to help our country grow even greener, says Meg Liptrot.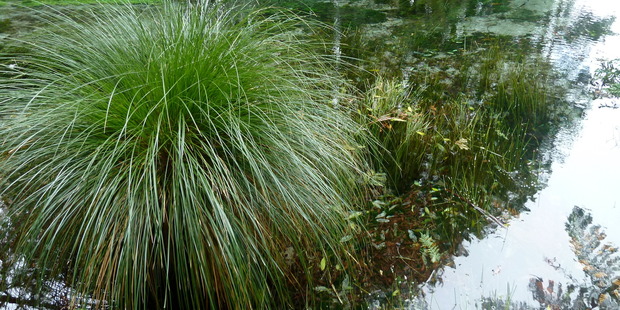 It's the school holidays, and Matariki is a month-long celebration, so here are some ideas for getting out and about with the kids to help green the area you live in.
It is a special time to be in the garden, whether at home on the farm or in the community. Winter is a top time for tree planting, with most groups planning their planting activities now. Planting a tree in a park or reserve is a gift of time you can give to your community, and a great choice for celebrating Matariki. There are also plenty of opportunities for planting natives in private farms and gardens.
Planting in winter will ensure the tree's survival, as there are plenty of rainy days before summer to get it established. No need to water, just get 'em in the ground. The best time to plant a tree is in the cold of winter when the tree is most dormant. If you live on a block of land, now is also a good time to heel in native re-vegetation plants in cost-effective root trainer plugs, particularly if you have areas which need protecting from the effects of stock, such as waterways, whether it's a little creek or a wetland.
Plugs of small native trees are quick to plant, and will soon catch up in size to larger-grade specimens. Native re-vegetation planted in buffer zones helps prevent sedimentation of streams and helps absorb polluted run-off before it enters the waterways. What better way to celebrate the month of Matariki than to show your commitment to the environment that supports us all, and help improve the health and mauri (life force) of our waterways. Every little bit makes a difference.
Children can handle planting plugs of trees. The pots are not much bigger than a compartment in a vege punnet. To help things along, an adult might walk in front pre-digging holes, and the kids can follow behind planting.
If you're wondering about the mix of plants and what to plant where, take a look at a stream which has native bush around it in your area, and take note of the plant mix. Most bare-land re-vegetation efforts require the planting of pioneer species such as hangehange, red matipo, akeake, manuka and kanuka to create shelter, before inter-planting at a later date with more tender forest canopy species and ferns. You can purchase re-vegetation-grade plants from specialist native nurseries at good bulk rates.
Native grasses and sedges, and other flexible plants, are perfect near waterways. Carex virgata grows almost 1m tall and will cope with flooding. Native toetoe (Austroderia fulvida formerly classified as Cortaderia fulvida) is also a good choice. Don't get confused with the invasive pampas grass with its fluffy seedheads. Native toetoe is seen less often but is easily distinguished as it has quite droopy seed heads. Harakeke (flax) is fine in slow-moving waterways such as swamp land, but avoid planting on stream banks as a whole clump of flax will take the bank along with it in a flood.
Alternatively, once you've planted your pioneer species, let the birds do the the rest of the job if there is a good sized patch of native forest nearby.
Birds such as kereru (wood pigeon) distribute seeds from trees such as puriri. You could also collect native seed next time you're in the bush in late summer, and throw the seed under your pioneer species and see what takes. Just don't forget to put up some electric fencing tape around your plantings if you have stock, or your good efforts will be trampled.
Garden ideas to celebrate Matariki
* Plant a native which has meaning to you and your family. If you have plenty of room, plant a tree for future generations.
* Plant a medicinal native shrub to bring you health and happiness in the year ahead. Kawakawa, Macropiper excelsum, with its heart-shaped leaves, makes a tonic tea good for chest complaints and a lotion for skin conditions. You can even eat the sweet but peppery fruit when they ripen. It's better to plant the smooth-leafed kawakawa from New Zealand, not the offshore island variety with the dimpled leaves often sold at garden centres.
As with all rongoa Maori (Maori medicine), do your research before making herbal preparations.
* Volunteer for a community planting day. To get started, visit doc.govt.nz/getting-involved/; conservationvolunteers.org.nz; ecoevents.org.nz
Today there is planting at Whites Beach in the Waitakeres. Meet at the Whites Track entrance at 10am. Contact dan.real@aucklandcouncil.govt.nz
* Help monitor bird populations in your community from today until July 8. To download a survey form, click here.