Address: 606 Remuera Rd (corner Remuera & Upland Rds)
Ph: (09) 523 3505
Website: villager.co.nz
Open: Sun: 10am-11pm, Mon-Fri: noon-11pm, 12pm or 1am, Sat: 10am-12pm.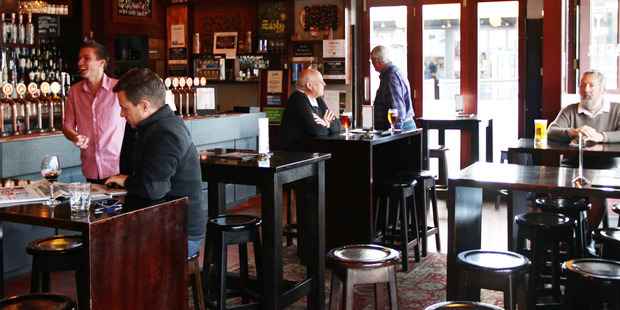 I was worried when I stepped into The Villager, mostly because I saw two suits near the bar.
Suited types in bars tend to fall into two camps in my experience: blowhard, master-of-the-universe types whose entire existence is validated by how loudly they can shout about how great they are, and the more acceptable "I've-just-finished-work-and-God-do-I-need-a-beer" types.
Thankfully, the suits in The Villager were the latter sort who didn't feel the need to include the rest of the bar in their conversation.
From the warm, wood-rich decor to the effortlessly cordial, courteous man behind the stick, I felt I could really get comfortable there.
The drinks selection is good, although there isn't much boutique beer. It is a Monteith's bar so there is plenty of choice on tap, even the seemingly disappearing Celtic Red, and the prices aren't scrotum-tighteningly expensive.
The spirits selection is good, too, and there are lovely wines, again at reasonable prices.
I didn't eat, but the food looked nice as it passed by and a quick check on the menu showed restrained pricing, which was reassuring, especially given this is in Remuera, a suburb where your card being declined can lead to an AOS callout.
A lovely smoking area out the back caters for the social outcasts, warm and comfy, if a bit cramped, and the rear dining room is an absolute charmer; it looks like your Nana's lounge did back in 1945.
With two (real) open fires and sharp service, this is an ideal spot for convivial ales and a spot of dinner. The next time I'm in Remmers, I won't drive past and simply look at it.
Scores
Service: 4/5
Drink: 4/5
Food: 4/5
Atmosphere: 4.5/5
Overall: 4/5