A cheap wine list lets down restaurants. Don Kavanagh wants a perfect match.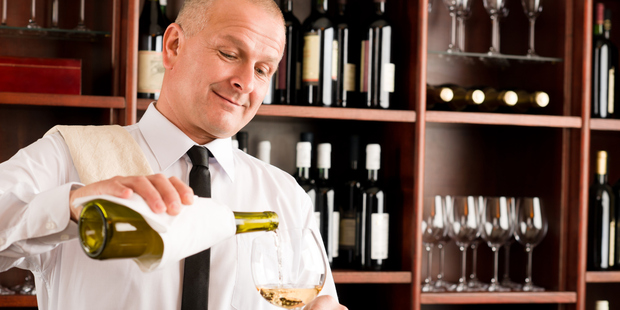 At times I think some bar operators, and some restaurant owners, are idiots.
Mostly, these days, we have a good hospitality industry, with good products served by good staff in good surroundings, but occasionally even the nicest places can be let down by pretty basic errors.
I went to a lovely hotel out west recently for a well-earned weekend break and booked in for dinner because I had heard good things about its kitchen. Sure enough, the food was excellent to the point of being spectacular and the service was beyond reproach. But the occasion, and the venue, was let down cruelly by its wine list.
A good 90 per cent of the wines were basic supermarket brands, the kind you see at aisle ends with posters trumpeting huge price reductions. Now, apart from the food being let down by a lack of top-notch wine to accompany it, the venue let itself down by showing customers it gave little or no thought to the wine list, which is, to me, at least, almost as crucial as the menu.
It's simple, really. People don't want to be charged $45 for a bottle of wine they know they can buy for $12.95 in the supermarket. They aren't that thick and it's an insult for a bar or restaurant to assume they are.
I was out for a few drinks recently and the wine list in the bar depressed me. Dull, obvious and thoughtlessly put together, probably by one supplier, it featured wines that ranged from $38 to $90 a bottle, even though I could have bought a bottle of each wine listed for a combined total of $140 in Countdown.
Now, I'm not complaining about cheap wine but it's a bit rich to be charged a small fortune for bog-standard wine.
There are more than 700 labels from this country alone and most are crying out for someone to drink their wine. How hard can it be to source a few nice wines from a winery that doesn't appear on supermarket shelves?
I'm all for going out and having a good time, but these operators have to meet us halfway at least. The day I spend $40 on a bottle of Hardy's Chardonnay ($7.99 on special anytime you like) is the day I consign myself to a home for the bewildered and start thinking I'm Napoleon. But not tonight.