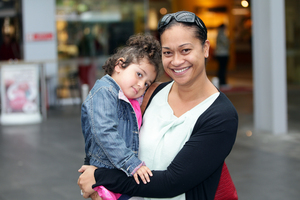 Dental experts want acid levels to be displayed on fruit smoothies and juice bottles because of alarming damage to kids' teeth.
Health-conscious parents are misguidedly rotting their children's teeth by giving them too many fruit drinks, said Dental Association spokeswoman Deepa Krishnan.
"A lot of people give their youngsters too many of these drinks thinking, because they are fruit-based, they are likely to be healthy," said Krishnan, the association's oral educator.
Sugar levels have long been a concern, but there are new worries about acidity.
"But we are seeing more young children in New Zealand developing severe dental problems because they are being chain-fed these drinks as a pacifier," Krishnan said.
Some juices have acidity levels that are so high they strip the enamel from teeth, Krishnan said.
"Juice bottles presently carry a lot of nutritional information but this needs to be changed to include levels of the acidity present so that parents can make a proper choice. We also need to educate people as to what these levels mean."
Tooth enamel begins to be eroded when acid levels in the mouth drop below 5.5 on the pH scale, on which 7 is neutral and 1 is strongly acid.
A study in Britain showed many fruit-based juices and smoothies contained alarmingly high levels of acid. One drink returned a level of 3.5, making it more acidic than cider vinegar.
Dr Neil Croucher, the Northland District Health Board's clinical director of dental services, said the situation here was similar to that in Britain where last year dental disease was the third most common reason for child admissions to hospital.
"The condition of some children's teeth in the 2- to 12-year-old bracket is truly shocking and getting worse. I have no doubt that kids being given acidy drinks as a quencher rather than a treat is contributing significantly to this problem.
"I have seen children as young as 3 having all their teeth removed."
However, New Zealand Juice and Beverage Association spokesman Kerry Tyack said putting information on labels would do little to solve the problem. "Education around this issue is more important than printing pH levels, which I doubt would have much effect. We would encourage people to give their children these drinks as occasional treats, rather than sipping at them all day. Fruit juices should not be seen as a substitute for milk or water."
Ministry of Health nutrition adviser Elizabeth Aitken said a national survey three years ago showed most children in New Zealand had juice and fruit-based drinks and some were drinking large quantities.
"For example, 19 per cent of children aged 5 to 9 years, 17 per cent of 10- to 14-year-olds, and 19 per cent of 15- to 19-year-olds have juice or fruit drinks seven or more times a week.
"If juice is given to children it should be diluted 50:50 - or more for younger children - with water and given at mealtimes or with food if possible. Limiting sweet drinks and fruit juices is important for good oral health."
Parents put the heat on health authorities over juice
Concerned parents have joined health experts in demanding acidity levels be shown on kids' fruit drink bottles.
Mum-of-two Catherine Joseph, from Devonport, limits sugary drinks for her youngsters Rosina, 3, and Evan, 4.
She also insists they drink plenty of water.
"It would be a great idea to put PH levels on the bottles so that parents can make an informed choice," she said.
"But that would have to be backed up with educating people as to what they should be looking for."
Hayden and Tania Allen from Wellington avoid giving their children Caleb, 6, and Lucy, 3, too many sweet drinks.
"We are very wary of any sugary drinks and smoothies because we don't know which ones could be harmful for our children," Hayden said. "If acidity levels were printed on the bottles we might give them more as an occasional treat."
Marlene Walshe, from Central Auckland, said she gives her grandkids Amelie, 2, and Hudson, 4, sweet drinks only once a day.
"You think you are doing the children a good turn by letting them have bottled fruit juices, but if too much is destroying their teeth it would be common sense to print the acidity levels on the bottles."