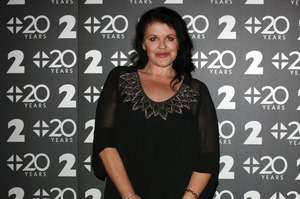 It was the night the Shortland Street stars were supposed to shine. But one of the most memorable sights at Auckland's Viaduct Events Centre on Friday night, at the soap's official 20th birthday party, was the much slimmed-down ZM morning radio host Polly Gillespie.
The Wellington-based broadcaster has talked on social media of using the controversial Dukan Diet to shed unwanted kilograms - 16kg so far.
Dukan was named the worst celebrity diet of 2011 by the British Dietetic Association. It uses a complicated four-stage approach based on eating lots of protein-rich meat and fish and cutting out carbohydrates.
The diet shot to prominence when Carole Middleton, the mother of the Duchess of Cambridge Kate Middleton, said she had used it.
During "attack", which lasts five to 10 days, participants are meant to eat nothing but lean meat, fish, eggs and low-fat dairy products - plus a tablespoon and a half of oatbran a day.
In "cruise" they are allowed some vegetables every other day but no spuds.
Their oatbran allowance goes up half a tablespoon. This can go on for months, until a dieter's "true weight" has been achieved.
Those strong-willed enough to achieve that can then start eating some bread and fruit once more in a period known as "consolidation".
Finally, participants reach "stabilisation", when they can eat whatever type of food they like - apart from on Thursdays.
Gillespie didn't want to talk about the diet but has indicated she's not finished yet with the weight-loss push.