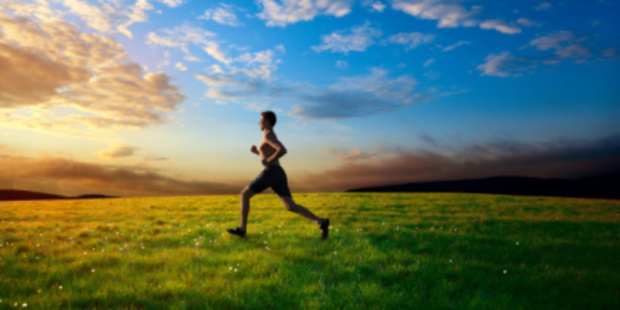 Tristan Miller never imagined that he would run around the world for a year.
But at 33, after the breakdown of his marriage and losing his job at Google in the economic crisis, he decided to do something drastic.
Melbourne-born Miller sold his flat, car and most of his belongings and set off to run 52 marathons in 52 weeks in 42 countries.
"After my divorce I was quite depressed," he said.
"I'd based my life on the fact that I was going to make my wife happy, buy property and build a life for us. Then all of a sudden I had a property but no wife. I didn't know what I was doing any more."
Luckily, Miller's downward spiral into depression was halted one day when a friend from work asked him out for a jog and chat.
"I started to feel immediately better. By the end of that year I'd done my first marathon."
It was after the Canberra marathon that Miller chanced upon a magazine that included a calendar of all the different marathons around the world.
He started dreaming.
"I kept looking at the calendar and thinking how amazing it would be to have 12 months to follow this calendar - then I lost my job."
The next year Miller began his globe-trotting marathons - at one minute past midnight on January 1, 2010, in Zurich, Switzerland.
"It was just hovering above zero," he recalls.
"It was frightening because I'd never run in the dark."
Miller, now 35, has just released his first book Run Like Crazy. Besides being a story of adventure - hugging a yak, peeing his pants in front of a gorilla and riding a wild Mongolian pony - it's a tale of emotional milestones, such as coming to terms with the end of a relationship and finding one's place in the world.
He says his year of running changed his life. Miller is now a motivational speaker, living in Melbourne with his new wife Rebecca, who also runs marathons.
"I've developed a faith both in myself and in the world delivering - it doesn't actually matter what it delivers as long as I'm prepared to deal with the consequences.
"While I don't think everyone should take a year off and just go running around the world, what I do think is that everyone has a big adventure in them - whether that's running a marathon in New York, going to Mongolia or trying to climb Mount Everest.
"Those were dream things 20 years ago. Now it's well within people's capabilities to have a go at those things.
"Those instances really define a moment in your life that you can be proud of and use that confidence to do other great things."
Tristan Miller's Favourite Marathons
1. New York City Marathon, New York City, US
"This is the most exciting marathon experience you can have. It's a city on steroids - so it's pretty wild as it is - and then they shut down the streets and let you run through the entire city and millions of people come out to watch."
2. Two Oceans Marathon, Cape Town, South Africa
"It's a beautiful place to run, you're running along the cliffs at the bottom of the world."
3. Tiberias International Marathon, Tiberias, Israel
"Being in Israel is amazing. After the marathon you can visit Jerusalem and walk around a place that is the birthplace of some of the biggest religions in the world."
4. Mongolia Sunrise to Sunset Marathon, Lake Hovsgol, Mongolia
"Lake Hovsgol is one of the most beautiful places I've seen in my whole life."
5. Antarctic Ice Marathon, Patriot Hills, Antarctica
"It was like going to the moon - it's mind-blowing. You look around and the wilderness is overwhelming."
- AAP