Address: 101-103 Customs St West, Auckland City
Ph: (09) 363 2106
Website: ohagans.co.nz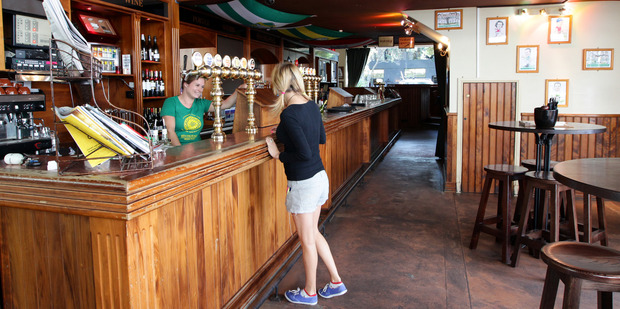 Once as Irish as a sly dig at a family wedding and now part of the Nourish Group, O'Hagan's is one of the best-situated pubs in the city centre. In the Viaduct overlooking the yachts of the wealthy, it provides a welcome haven from the hustle and bustle of the city.
And, though it may be in the Viaduct, it is refreshingly unpretentious, offering decent drink and food in pleasant surroundings.
The outdoor area is excellent. It's sheltered and heated in winter, and quite large, so non-smokers don't feel like their health is in imminent danger. Indoors it's fine, too, but I'm a bit over seeing collections of football and hurling jerseys adorning the walls of Irish pubs. Unless the players who wore them actually drank in the pub, then I just don't see the point.
That's a small gripe, though. Rolling up on a sunny Saturday, O'Hagan's offers a great spot for a drink and a bit of people-watching.
The food is fine; plenty of standard, filling pub grub and it goes down well with beer.
The beer range is okay, plenty of the usual suspects and the wine list is also a familiar collection. The service is perfunctory but polite, which is often a welcome change.
It's fine as a bar goes, nothing out of the ordinary but, as I said, a perfect place to drop into for a few pints and a bit of a rest if you've been traipsing about town all day.
Scores
Service: 3/5
Drink: 3/5
Food: 4/5
Atmosphere: 4/5
Overall: 3.5/5