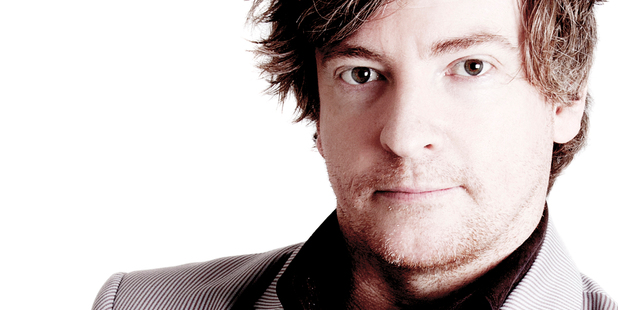 This week we're sharing three extracts from Rhys Darby's new book, This Way to Spaceship. Today we bring you his tips for maintaining popular party status. You can read about his slick dance moves here. Tomorrow we'll bring you the "Great Birthday Swindle".
"Here are eight handy tips to maintain your popular party status:
1.Arrive at the party dressed as Robin Hood. When asked why, reply that you have just come from another party. Then you'll be asked, 'Was it a costume party?' To which you reply, 'No.' Robin Hood is an iconic figure of cool.' You'll be seen as the guy who stole from a richer party to arrive at a poorer one.
2. Bring your own cocktail shaker to the party. Walking around shaking that thing will incite intrigue among the guests. Older guests will take kindly to any impressions of Isaac the bartender from The Love Boat, while younger guests will simply be impressed with your knowledge of old TV shows.
3. Arrive in a wetsuit. Sneak in the back way and jump in the pool. Everyone will shout: 'Who's that in the pool?' Emerge out of the pool like James Bond, revealing a shirt and bow tie as you unzip your wet suit. Leave wet suit bottoms on, though, for hilarity.
4. Bring a stuntman with you masquerading as a friend. Later in the evening pretend to get into an argument defending a young lady's honour. Punch the stuntman in the face and in view of everyone laugh maniacally as he falls off the balcony onto a pre-prepared gym mat.
5. Spend weeks rehearsing a complicated choreographed dance routine to a particular song. Then at the party sneakily ask the house DJ to play the song. Claim immediately that you've never heard it before and then dance your routine to wondrous cheers and bewildered looks.
6. Paint half your face like a man and the other half like a woman. Talk to two groups of different sexes at the same time, splitting your focus equally. Then turn around and give the exact opposite opinions, for no apparent reason.
7. Bring a limbo stick with you to the party. Hide it down your trouser leg. Then later in the evening 'find' it in a linen cupboard. Run into the lounge shouting: 'It's limbo time!' Be sure you can actually limbo, or you'll miss out on the fun.
8. Change your voice style numerous times throughout the evening: sometimes deep, sometimes croaky and sometimes high. It keeps people on their toes. Try changing your posture slightly with each new voice too. It's a bit of fun."

Reproduced from This Way to Spaceship with permission from Hachette NZ, RRP $39.99.
Here's Rhys Darby talking about his new book:
Life & Style Editor, Nicky Park, will be chatting to Rhys Darby next month. If you've got a question for the Kiwi comedian send us an email.
Rhys Darby will be touring NZ as part of the NZ International Comedy Festival, he'll also be appearing in bookstores for signing sessions and speaking at the Auckland Writers & Readers Festival. For full details of where to see him click here.
- HERALD ONLINE