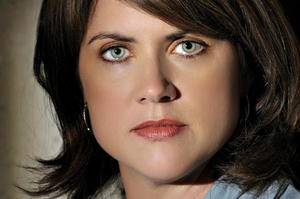 Lisa Gardner is a US mystery suspense author whose latest novel is Catch Me (Headline).
The book I love most is ... Gates of Fire by Steven Pressfield, an inspiring, action-packed novel depicting the Spartans' last stand at the battle of Thermopylae. I love a great historical novel that informs you of a time and place and sweeps you away. Plus, I've always been intrigued by the psychology of heroism, and I think Pressfield provides some of the best answers to how ordinary people can perform extraordinary deeds.
The book I'm reading right now is ... The Gift of Fear by Gavin de Becker. I read quite a bit of non-fiction to gain insights for my suspense novels.
The book I'd like to read next is ... Anything by Tess Gerritsen, Karin Slaughter, Lee Child or Joseph Finder.
The book that changed me is ... Green Darkness by Anya Seton.
Written in 1972, it's one of the great gothic novels. Suspenseful, terrifying, mesmerising. I became captivated by its combination of love and danger being closer than you think.
My favourite bookstore is ... I'm partial to Powell's Books in Portland, Oregon, as I practically grew up inside its towering walls. Now I get to revisit the Beaverton store each year for a fabulous event for my own novels.
The book I wish I'd never read is ... You can regret reading a book? I don't believe you.