Out Of It by Selma Dabbagh
Bloomsbury $36.99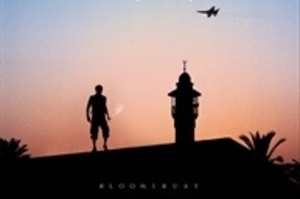 Tumbling tresses, midnight-pool eyes, alabaster brow. None of these features in the debut novelist's publicity photo should be held against her. Based in London, the scarily-young British/Palestinian writer has already won praise for her short fiction. Now comes the pretty remarkable Out Of It, which Dabbagh summarised in an interview as a story of "Girl. Gun. Boy. Sea. Fence".
And a lot more. It's wound around the lives of three Gaza siblings: Rashid the jobless, aimless, horror movie-watching pot-smoker who escapes via a scholarship to Britain; his twin sister Iman, "the outsider, the returnee", committed by one impulsive decision; and their older brother Sabri, crippled, ageing, bitter.
The upstairs apartment that the three share with their mother is part of the only surviving building in a tented wasteland. It's a place where Israeli bulldozers flatten homes and Israeli jets deliberately exceed the sound barrier to shatter windows and damage ears; where bombing raids kill children as well as fighters, and tree-trunks are wrapped with posters of the dead; and where boys and young men without schools, work or fathers represent "a demographic disaster".
Individual destinies power the plot, as they should in any good novel. The choices made by Rashid, Iman and Shabri are joltingly unexpected. They're funny and terrible, grotesque and hugely affecting.
Dabbagh deftly blends the political and the personal. We get the disillusioned, dissolute father, with his Cairo pimp shoes, who has slipped away from cause and country. The legendary hijacker mother, pickling vegetables and picking fights with neighbours.
It's a narrative of closely observed, convincingly rendered scenes. Iman is questioned and humiliated for 10 hours at the Gaza border. Rashid has a wonderfully comic encounter with lunch in a buttoned-up English home. Shabri hones a razor edge of denigration.
The same close attention explores the loyalties and divisions among Gaza's people. Some want to escape, some to negotiate, some to retaliate and escalate, some to write a thesis claiming that "the Occupation, the closures, the siege have made amputees of us all". Violence and repression are made more shocking by being evoked so soberly. The Israeli soldiers and state remain a faceless "they".
There are some structural improbabilities and stylistic infelicities. Dabbagh hates to leave out any details, and her prose can swell into hectic hype. But passion and integrity blaze all through this moving, memorable story.
David Hill is a Taranaki writer.