What do women wear in fashion cities around New Zealand? We check in with some boutique owners around the country to find out what their customers are buying for winter.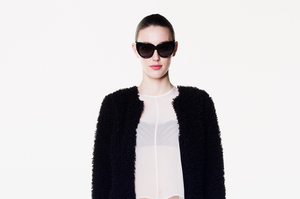 GISBORNE
Boutique: Mrs Parker
"Gisborne women love their clothes and are very clued-up on trends, but they dress for comfort. We're a beachy, farmy, laid-back community, and that's very much reflected in the way women dress. One customer said despairingly when admiring a pair of heels: "But how would I open the farm gate wearing those?" Women here like something easy they can throw on and wear all day without having to think about it, but they like it to have a point of difference - an interesting fabric or quirky detailing. When it comes to eveningwear, though, there are lots of super-fit 30-somethings and immaculately preserved older women, so they can wear something quite form-fitting and glamorous. When the university students come home for the holidays, they're all incredibly fashion-forward.
"Cardigans far outsell jackets. But not just your classic styles, either - I've almost sold out of the Kate Sylvester sexy secretary cardies with gold studs around the neckline. Tops sell very well all year round - tees and relaxed blouson styles rather than formal pussy bow blouses.
T-shirt dresses, like the Sylvester lace one or Karen Walker's prints, are perennial best-sellers. I only ever buy one or two of each style/pattern - that's important in a town of 40,000 people, as inevitably women with the same taste tend to know each other and don't want to be wearing the same thing."
- Suzanne Winterflood, owner and buyer
AUCKLAND
Boutique: Superette
"Auckland women like to be comfortable, but aren't afraid of colour and patterns - and they love to accessorise. The more jewels the better. Whether it is a printed leopard scarf or an amazing Deadly Ponies handbag, they just can't get enough and our customers love to add to or update each season.
"Jeans worn with flat ankle boots and an oversized top or shirt is a key look of our customers and one that we love. Denim is always a hit, season on season and what a lot of our customers live in every day. Each season the look of denim changes, and this winter it is all about coloured denim and prints."
- Rickie Dee, owner and buyer
DUNEDIN
Boutique: Slick Willy's
"The women in Dunedin dress according to the weather, which is super cold, so lots of wool and layers. In the past Dunedin has been described as 'gothic' but recently a lot more women are shopping for colour. We sell heaps of denim too; this is our bread and butter.
"I think the most popular trends for our customers this winter will be printed fabrics - my favourites this winter were the tartans and prints by Twenty-seven Names and Salasai - and chunky knits worn with leather boots and a warm coat or blazer. This season I'm also really into women's tailored pants, and I've ordered heaps of knitwear."
- Amy Henderson, co-owner and buyer
QUEENSTOWN
Boutique: Angel Divine
"Layering is key, understandably as it gets pretty cold down here. Nom*D and Company of Strangers from Dunedin are really popular here, offering great knit essentials - they know all about the layering required. It's hard to define a Queenstown 'look' as such - we cater for many, including bold, coloured prints, beautiful dresses, to androgynous tailoring. We get a lot of people coming to Queenstown for weddings and special occasions, so last-minute dresses are always flying out the door.
"We look for timeless pieces that you will thrash and love wearing for many seasons. Fabrication is important - natural fibres and layers that provide a coolness while being warm always win over the sheer, warmer climate pieces."
- Natalie Newlands, owner