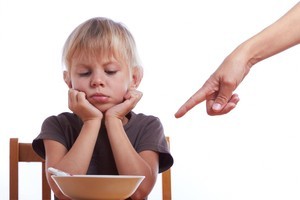 I had quite a surreal experience reading the newspaper last weekend. I was reading a story about a new lunch service for the pampered and cosseted kids of high decile Auckland schools and chuckling to myself - before realising my child attends one of the schools referred to.

Not only that, I have used the new lunch service described in the article.

Thing is, I didn't quite recognise it from the description. The paper (not the Herald) stated that the service caters for the highly allergic child - of which there seem to be many in this area - and the highly fussy. Of which, of course, describes every second child not only in this area, but almost every other.

The story made it sound as though the service provides foie gras and caviar on gold-flecked crispbread slivers, but I can assure you this is not the case. The service, ezlunch, has a pleasantly varied menu of foods, but they are all fairly standard fare - pies, sandwiches, salads, biscuits and fruit. Ok, there is sushi on the menu, but that's almost a staple food these days it seems. Then there's the macaroni cheese that my son favours. Not exactly five star cuisine, but certainly he likes it, and it's reasonably priced. Although perhaps the serve is too large, as I found most of it spread through the bottom of his school bag last week, which had apparently been an excellent place to put it, without a container, when one has too much. Our school has no rubbish bins, deliberately, in order that kids take their rubbish home. And if that means the dreg-ends of a casserole, that's what it means!

The genius of ezlunch is that you can order the kid's lunch on-line or by text message.
Again, yes you do need to own either a computer or a cellphone - but I wouldn't have thought that marks you out as a 1 per center exactly, would you?

I am intrigued by the suggestion in the paper that kids in high decile schools are more fussy than other, more "salt-of-the-earth" types. Are they? Everywhere I go I see children whining they hate something or other. Quite honestly I think it's more generational, in that the "eat what you are bloody well given" of yore has given way to parents who tie themselves into pretzels catering to children with particular tastes. In the latter scenario, why wouldn't a child dictate the menu? It is easy to criticise such parents, but we've all done it at some point or another to keep the peace.

Only now I tend to refuse. Not that I would deliberately make something I know the kids will hate, but making something in the order of 15 meals a day (3 meal times x 5 people) makes this mother rather grumpy, and even more so when accosted by whining, crying kids who don't like piece of peaches in cupcakes or specks of basil in their spaghetti sauce. These days I try and cook reasonably tasty food that has to be 90 per cent eaten or no dessert (it helps I have finally learnt to do something other than boil water).

I also intend to take my mother in law's advice and, when they are older, caution the kids to tell me, politely the next morning, if they did not like something served for dinner. It's an excellent idea. Fair enough that a child has a genuine aversion to a particular food - not fair enough if they are going to mention it during the witching hour when we are all knackered and my temper is stretched like a fine rubber band.

My other food resolution for the year is to stop doling out snacks all the time. They are healthy snacks, but still, it's too much eating going on, and completely and utterly my fault. As an adult I have had to give away the Jennifer Lopez, eat-six-small-meals-a-day diet for myself because I can't eat six small meals - I would eat six regular meals. I have learnt that children should occasionally be hungry, and that every little whine or mooch doesn't need a gob stuffed with a piece of apple or a cracker.

I have to say, though, it does feel hypocritical when I am bellowing from the kitchen for the kids to "wait for dinner!" while stuffing all manner of contraband down my neck just to feel as though I'm storing up enough energy for the witching hour sprint to 7pm. But that's a mother's prerogative, right?