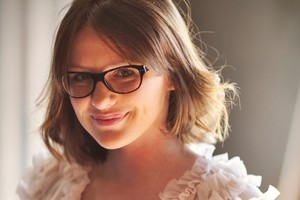 Pearl McGlashan plays Jasmine Cooper on Shortland Street.
The book I love most is ... Autobiography of Red by Anne Carson. A novel in verse, it tells the story of Geryon, a red-winged monster living in the modern day. It's a strange and beautiful experience. I have read and re-read the book, always finding new pleasures.
The book I'm reading right now is ... Kurt Cobain's Journals, which are equally rewarding and troubling. I can't decide whether I'm invading his privacy or fulfilling his wishes by exploring his inner psyche. He was certainly a very interesting man. I'm also reading the New Zealand Road Code in order to sit the written test for my learner's license!
The book I want to read next is ... The Hunger Games trilogy by Suzanne Collins, because I hear they're fantastic.
The book that changed me ... Primo Levi's The Periodic Table did convince me to take sixth form chemistry in school. Add to that every short story Roald Dahl wrote (the adult ones) because they are amazing.
I attribute a lot of who I am today to that man.
My favourite bookshop is ... Unity books in High St. Hands down, Unity has the most dedicated, well-read, and kind staff in all of Auckland. I could spend hours in that treasure trove of a store. Seriously.
The book I wish I'd never read is ... I can't think of a book that's had a terribly adverse effect on me.