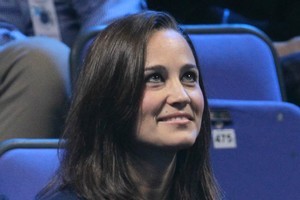 Pippa Middleton yesterday threatened to take out an injunction to stop harassment by the paparazzi.
The younger sister of the Duchess of Cambridge has repeatedly complained about being "stalked" on a daily basis by freelance photographers.
Law firm Harbottle and Lewis has sent letters on her behalf to photographic agencies that sell the pictures worldwide on behalf of the paparazzi.
After being a bridesmaid at the royal wedding last year, Miss Middleton, 28, became an
'instant celebrity'.
A royal source said: "She has been overwhelmed by the attention she has received and is at her wits' end".
- DAILY MAIL