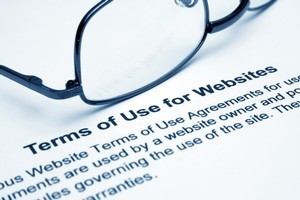 Another new year, another bunch of resolutions. Kilos to lose, bad habits to cut back, exercise regimes to start and maintain, or even some audacious personal or creative goals, like running a marathon, or writing and publishing a first novel.
Writing a novel always seems a much more attainable goal when I am flopped in a hammock at New Year with some lightweight beach read. Reclining beneath the pohutukawa tree, I've been known to harrumph that if such a cheesy predictable story gets published I might as well have a go myself (all the while knowing that writing any novel is never as simple as it might seem.)
But even if I managed to find the inspiration, time and commitment to write a novel, getting it published is another challenge altogether. The market for New Zealand novels is relatively small and there are many other factors which could determine whether a book makes it into print, such as timing, budgets and other works awaiting publication.
So why not DIY? In recent years an increasing number of would-be authors have turned to self-publishing as a way of ensuring their work is not only published, but they get to keep creative control of the content and design, the publicity and distribution, as well as taking home a greater share of the profits.
What used to be dismissed as "vanity publishing" is becoming increasingly mainstream. Take Waiheke couple Mark and Rowan Sommerset, who self-published their first children's book Cork on the Ocean, distributing it through independent book and gift shops, and taking a stall at the Ostend market. A subsequent book was published by Random House, but the couple have now founded their own publishing company, Dreamboat Books and their book Ba Baa Smart Sheep won the 2011 Children's Choice award at the NZ Post Book Awards.
Print and distribution costs used to be a significant financial barrier to the DIY approach, but the rising popularity of e-readers has taken care of that. Online book stores like Amazon and US book chain Barnes & Noble and even some traditional publishing houses now provide a web facility whereby authors can self-publish and sell e-books, in exchange for a share of the profits.
One such success story is New York lawyer Darcie Chan. Her genre-defying romance-suspense-mystery Mill River Recluse languished in a bottom drawer for five years, after being rejected by over a dozen publishers and 100 literary agents. According to a recent article in the Wall St Journal, in May 2011 Ms Chan decided to publish it digitally, firstly through Amazon and later through e-book distributors. With savvy marketing, combined with lowering her price to an almost irresistible 99 cents, Chan has now sold over 413,000 copies and made the New York Times e-book bestseller list.
But before you upload that manuscript, it's worth reading the fine print. Conditions do vary and it's important to be clear on exactly what rights you're clicking away.
Last month, Australian book chain Dymocks' came under pressure to review the author contract for its new D Publishing Network for self publication of print and e-books, after strong criticism in the literary blogging world.
One of the criticisms levelled by the Australian Literature Review blog, was that an author who agreed to the terms of the self-publishing agreement was also granting Dymocks the exclusive right to control commercial aspects of copyright worldwide, including any subsidiary rights. A self publishing author would thus be granting Dymocks control of any future spin-offs such as audio books, film rights and foreign language adaptations.
As the Australian Literature Review pointed out, a first-time author may not understand the full implications of such an agreement. Dymocks is now working on a new author contract.
As for Darcie Chan, even with her astounding online success, she told the Wall St Journal that she still wants to see her book in print. For all the whizzy features of e-readers and Kindles, it seems there's still something about seeing the tangible object on display in your favourite independent book shop, holding it in your hand and turning the pages.
Speaking of which, I think I'll go pick up another book and go back to my hammock.