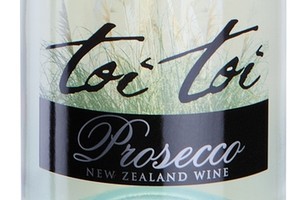 Bored with sauvignon blanc, pinot gris and chardonnay, we were hoping to find something interesting and inspiring for the party season that would help us avoid bubbles on sale at the supermarket. Thankfully we managed to find some innovative winemakers whose clever beauties can bump those traditional summer wines from the top spot with a little invention and a lot of taste - who would have thought you could turn a riesling into a Christmas morning sparkling aperitif or serve it with a wedge of lime like a Mexican beer?
Chris Archer describes his sparkling riesling as "bottled happiness" and we'd have to agree. Taking the best riesling grapes from a single vineyard, Chris manages to bring all the flavour and complexity of a good riesling and then infuses them with soft bubbles. Called Ritzling and sold in a four-pack of 250ml bottles, it's easy to share at a barbecue.
Though purists might scoff, we were genuinely excited and found it perfect as an aperitif, with a wedge of lime in the flute. The perfect balance of sweet full fruit and dry finish, accented with the acidity of lime is a perfect Christmas Day wake up, in place of mimosas.
For those long post-dinner afternoons, consider Toi Toi Wines' Prosecco. The winemaker Chris Young, has managed to capture peach, pear and crisp, zingy citrus in a wine that's lighter in style and in alcohol, leaning on a distinctly Italian influence.
This prosecco has the dry finish that makes a well-balanced bellini if you're looking to impress. Prosecco really is its own stunning category of sparkling wine.
Finally, it wouldn't truly be summer without the blushing pink of a rosé. The striking label of the Invivo Rosé was designed by Sophie Findlay of Zambesi, hence the name Sophie's Rosé .
At first pour into the glass, the wine is velvety pink like a rose petal, especially just at twilight on a warm night, which is how we drank it.
Made by Rob Cameron, the 2011 vintage is made from pinot noir, sauvignon blanc and for the first time, merlot grapes sourced from vineyards in Marlborough and Mangawhai. It's a full-flavoured rosé without being overly acidic.
Ritzling 4-pk RRP $29.99 available from Farros, New World Remuera and Victoria Park.
Toi Toi Prosecco RRP $16.99 available from Artisan Fine Wines, Bacchus Cellars, New World Remuera and Victoria Park.
Invivo Rosé RRP $21.90, available from La Vino, The Barn-Waiheke, La Barrique plus at Coco's Cantina, Sale St and The Corner Store.