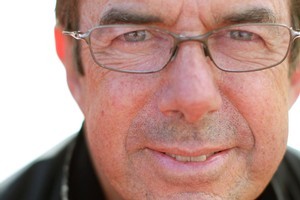 The book I love most is ... Nelson Mandela's Long Walk To Freedom - a man who was a rebel, ready to use a gun in the fight for freedom, who found forgiveness in his heart, and led a nation. It was an honour to spend time with him saving the Springbok on the jersey.
The book I'm reading right now is ... Onward by Howard Schultz, an amazing man who started Starbucks.
The book I'd like to read next is ... anything by Steve Berry. Always suspenseful, his books grip you for a hectic ride, with action from start to finish.
My favourite bookshop is ... When I was at Nike HQ, in Portland Oregon, it was Powell's bookshop for its amazing range and number of books, great coffee and relaxed environment. But my favourite Kiwi browse is Matakana Bookshop below the movie theatre. A wonderfully different collection of books.
The book that changed me is ... Arthur Lydiard's Running To The Top. It made me realise that if you help enough others to succeed you are a success yourself. Arthur was the "godfather" of jogging, very innovative and is still recognised as the best distance coach ever.
The book I wish I'd never read is ... Good To Great by Jim Collins. It haunts me how simple it is to be great, yet so few achieve it!
* Jack Ralston wrote The Sports Insider: A Life Among Champions (Allen & Unwin, $36.99).