Need help with your last-minute shopping panic? Viva is here to help.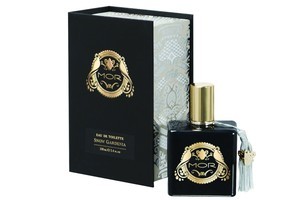 If you are running out of time to choose Christmas gifts, make the task easier - and more fun - by narrowing your choice. By concentrating your selection you will cut down on time spent wandering about aimlessly.
Once you've come up with a theme or two to streamline much of your shopping, work out where to head for a good selection, but ensure you stay on message by taking a list and ticking off names as you go.
Splash out on close friends and immediate family and save on workmates and younger relatives. Or agree in advance on a present price guideline so everyone shares the load equally - this is especially helpful if you're one of those overly generous types who gets carried away at Christmas and regrets it come New Year.
By having a theme you still have the ability to personalise your selections nicely, plus you create a talking point come present-opening time. Just be imaginative.
One year a friend gave out nothing but book-ends, but they all proved a hit ranging from antique finds, to crafty carved Oamaru stone, to minimalist designer slabs, right down to Smiggle animals ($9.90 each) and alphabet letters for the children.
Beauty buys are particularly easy to theme, while also offering plenty of individual variety. Here's a few examples to get your started.
SOAP STARS
1. Billie Goat Milk and Honey Soap $13.50
Cleopatra bathed in it, and now you can too. Goat's milk is great for those with sensitive skins, packed with vitamins and close to our ideal pH level. The founder of this Australian natural company began soap-making to help deal with her son's eczema, but now has a growing fan base who use the non-drying soap on their faces. (Stocked in selected pharmacies and health stores, to find your nearest check here).
2. Banks & Co Botanicals Starfruit & Mango Hand and Body Wash $19.95
For those who prefer to wash with liquids rather than cakes, this mix - under a new label from the trusty local Pacifica company - will infuse you with tropical aromas.
There's also matching hand and body lotion. (For stockists see here.)
3. Sohum Seagrass Creamy Soap Cake $22.95
These imported triple-milled fragrant soaps come in a variety of beautiful wrappings. (From Isabel Harris, Newmarket.)
HAND IT OVER
4. Mecca Cosmetica You Make My Heart Sing Polished Perfection Set $78
On-trend colours in good quality mini-sized polishes. (From Mecca Cosmetica stores or online.)
5. Aromatherapy Co. Orange & Jasmine Hand & Nail Cream $14.99
Gentle fragrance and gentle on the pocket, this cream comes with a bonus makeup bag while stocks last from a wide range of outlets.
6. Grown Vanilla and Orange Peel Hand Cream $39.95
This natural hand cream uses plant oils to restore skin's moisture levels. From a good-sized tube, the non-greasy cream can be massaged into other dry bits. (Stockists see here.)
WELL LIT
7. Anthousa Bougainvillea 1768 candle $70
A white blossom blend that is so summery; this candle has good throw and lasts for up to 50 hours. The American brand's aromas include nectarine and red currant and cucumber and green grass, plus there are smaller votives for $34. (Mecca Cosmetica as above.)
8. Simpatico candle $82
This hand-poured vegetable wax candle is delicately perfumed and comes in a generous size with a burn time of up to 100 hours. The bobbly glass container gives it an old-fashioned artisan look and there are various colours to choose from. (From Isabel Harris.)
9. Pure Fiji Exotic Frangipani pillar candle $40
The heady sweet scent of frangipani will transport you to the tropics. These new natural soy wax carved pillars are hand-made, last well and come in round or square shapes, but you'll need a candle stand to sit them on. (From selected spas and salons, stockist ph 0800 7873 3454.)
FROTHY FUN
10. Eco Store Baby Bubble Bath 200ml $10.95
Inexpensive and environmentally friendly, what's not to like about this good everyday family product that you can pick up from many supermarkets. Also comes in a 500ml bottle for $19.95. Their body butter and hand creams are other good plant-based buys.
11. Lemongrass House Blue Chamomile Adult Bubble Bath $28.95 and Royal Lotus Andaman Bath Crystals $12.95
Why should the kids have all the fun? Lemongrass House has a big range of hand-made beauty goods from Thailand including shelves of bubble bath ($28.95) and bath milks and oils ($36.95). Small jars of bath crystals cost $12.95 (Shop at 95B Ponsonby Rd or online.)
12. Simpatico Bubble Bath $75
Silky glass-bottled bubbles for grownups. Made in the United States with vegetable-based soap and soothing calendula and chamomile. (From Isabel Harris.)
BODY SHOTS
13. Jurlique Jasmine Body Cream $48
Indulgently natural offering with an embracing jasmine aroma, or try rose. (Stockists ph 0800 604 604.)
14. Green Tea Camellia Honey Drops Body Cream $52
Pleasant light fragrance and a texture to match as its little beads melt into your skin. (Pharmacies and selected department stores.)
15. Chanel No. 5 After-Bath Powder $135
Got the perfume, get the powder for fragrance layering - and bathroom showmanship - in classic French style. (From Chanel counters or for stockists ph 0800 957 352.)
FRAGRANT FINDS
16. Diesel Loverdose 30ml eau de parfum $89
Play spin the bottle ... This new fragrance is selling like hotcakes to the young at heart in Europe. Its fruity floral notes have added interest from licorice aromas and purple screams passion. (Selected department stores and pharmacies.)
17. Elizabeth Arden Red Door Body Powder $69
Generously sized lacquer-look box houses a goodly supply of scented powder and comes with a puff. (From Elizabeth Arden counters.)
18. MOR Emporium 100ml eau de toilette in Snow Gardenia $69.95
Boxed to look like a little book, the cover opens up to reveal a black glass bottle housed inside. Choose from six fragrances in the Emporium edition from MOR, a clever company whose innovative packaging consistently elevates its gift items to look more expensive than they are. (Stockists: Smith & Caughey's and selected gift boutiques, ph (09) 309 4963, or online (Australian site).)
IN THE BAG
19. Caddy Mini Me Loopy purse $12
One of three colourful designs for a little zip-up bag which is big enough to hold a lip gloss and keys or an iPod Touch. (From selected gift and department stores, ph 0800 842 725 or see here.)
20. Tender Love + Carry makeup bag $18.99
This black and silver polka dot bag handily comes with a mirror and several compartments.
(From pharmacies, ph (09) 489 0135 or online.)
21. Beauty bag $24.95
Lipstick-pink bumper-sized makeup bag with its message writ large. (From Isabel Harris.)
22. Tender Love + Carry Hanging Traveller $39.95
This bumper-sized toilet bag unzips round the middle, but folds flat to reveal two roomy compartments. It features a pattern of cosmetics brushes. (Matching makeup bags in four sizes are priced from $12.95). (From pharmacies, ph (09) 489 0135 or online.)