M.A.C's stylish Jodie Matthews talks beauty, fashion and the colour black.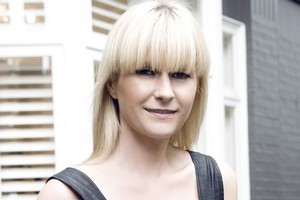 Her team call her "Boss Lady", and like all who work for M.A.C, Jodie Matthews lives in the colour black. Originally from New Zealand, Matthews moved to Sydney in 2010 to take on a bigger role as brand general manager of M.A.C for Oceania - overseeing the brand in Australia and New Zealand. She tells us about her fashion and beauty evolutions, animal figurines and the perfection of Daphne Guinness.
My approach to beauty is usually quite fast, simple and on trend. I find M.A.C Studio Sculpt foundation gives me the perfect base. It's easy to apply and work into the skin but still allows my skin to show through. It's also SPF15, so perfect for summer.
My love for beauty began quite late really. I didn't wear any makeup until I was about 16 and even then it was a clear mascara and a blue eyeliner.
My love for fashion began very early on. I always had an idea of what I wanted to wear and would even at the young age of 10 get my mother to take me to a dressmaker to stitch up a creation for me.
I began sewing myself at about 12 and ended up winning the prize in high school for textiles.
Since starting with M.A.C I have been more exposed to fashion and different designers, so I definitely take more risks now. I am more aware of the design aesthetics and always look for different fabrics, as wearing black every day can get boring if you don't mix it up with lace, leather, knits and cut-outs.
The colour black is so easy to wear. Plus every makeup look works with my outfit. I love a bright lipstick like M.A.C Lady Danger with an all-black outfit - sharp!
There are so many fashion designers I respect. I love the fabrics and colour palette of Cybele, the casual but sexy dresses the guys from Stolen Girlfriends Club put together and the femininity of Juliette Hogan. I am still buying most of my wardrobe back here in New Zealand.
If I could have anyone's wardrobe, it would be Daphne Guinness'. She is a style icon and she is not afraid to try something a little bit different. We are about to launch our Daphne Guinness for M.A.C collection in early January, and I can't stop obsessing over her or the collection. Everything she does or wears is curated to perfection.
The best thing about my role is seeing the growth of the M.A.C brand across Australia and New Zealand. There is always something new happening. It has been so exciting to recently open a M.A.C store in Botany Town Centre and to relocate our M.A.C Pro Store to Britomart with one of our retail partners here in New Zealand, Red Honey.
My signature scent is Jo Malone Blue Agava and Cacao.
Sydney style is definitely high colour ... Not a lot of black. There is definitely more edge with New Zealand designers. It's darker and more mysterious.
I collect animal figurines. I have a whole set of shelves full of rabbits, deers, owls, and cats. I love animals and maybe missed my calling as a vet.
I cannot wear black on the weekend - it has to be all colour. If I am in black, I feel like I am working - even if I'm wearing a black cocktail dress, as I go to so many M.A.C functions.
Funnily enough my house is mostly black with black furniture and black cabinetry. Then we have all-white walls and a mix of modern and antique style furniture ...and plenty of artwork. My father-in-law is an amazing artist and I can commission pieces.