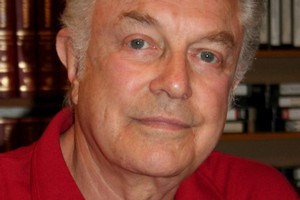 The book I love most is ... Great Expectations by Charles Dickens. It is absolutely bullet-proof.
The book I'm reading right now is ... Stephen Fry's What Ho! The Best of PG Wodehouse. The wit and use of words is dazzling.
The book I'd like to read next is ... Mrs Christian, about the seldom-mentioned women on the Bounty and the Pitcairn women ... the first in the world to vote.
The book that changed me is ... Cheaper by the Dozen. Ernestine Gilbreth Carey wrote about her colourful family, and how they followed the concept of "time and motion". Her advice has haunted me.
My favourite bookshop is ... Time Out in Mt Eden
The book I wish I'd never read is ... The Meaning of Everything.
* Max Cryer's books are published worldwide. His latest is Preposterous Proverbs (Exisle).