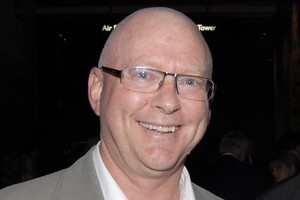 Meet Greig Buckley, the providore behind the new online artisan food website kai.co.nz.
So you're not a chef; tell us about your move into food?
Sharing good food, eating and cooking has been part my life since I was a boy growing up in Mairangi Bay. Whether it was picking blackberries off the side of the road, catching eels at the local stream or shucking oysters off the rocks, fishing and scalloping with Dad and the uncles at Te Ngaere Bay in Northland or making muffins with my mum, if there was food around I wasn't far behind. I even lobbied to get boys into the cooking classes at intermediate. I ate my way around Asia for four years in the 1980s, didn't spend nearly long enough eating in Europe or America but learned amazing cooking from Michelle Garnault in Hong Kong. At last my career in advertising and marketing has been sidelined - or put to good use - to establish Kai where I can bring together producers who love making food from the land and sea in their favourite corners of New Zealand with people who love to cook and eat.
So is Kai more than just shopping?
I think the future of New Zealand is going to be our niche in the world producing beautiful, sustainable food, beer and wine - even pure water. Inviting visitors around the world to come and see the land where our food is grown, meeting the artisans who love producing their food will give us jobs, pride and an enviable place in the world.
Is there a New Zealand cuisine?
When I was growing up food was just a central part of getting together, we didn't talk about "cuisines" then. My years living in Asia exposed me to many other quite different cuisines and I realised that we did have a distinct New Zealand way of cooking, we just were shy about naming it.
Many foodies believe that French or Italian products are the world's best, is that changing in New Zealand?
I think the strong trend towards using and enjoying local foods is a reflection of us growing up in a food sense. In the earlier days people conspicuously chose "exotic" international foods and wines to show they were sophisticated, but now they proudly choose New Zealand styles of food and ingredients. I was in Nelson recently and found an amazing diversity, richness and passion among food artisans. I'm really excited by the growing quality of products.
Is modern New Zealand doing enough to promote itself as a food destination?
We are getting there - the Taste of NZ event down at the Cloud was good progress, but there is a lot more to do to promote New Zealand as a culinary tourism hot spot. Tourism organisations need to make it a higher priority.
On Kai we have profiles of the different regions around New Zealand - each with their own food treasures.
The food debate now is that good food is inaccessible to people who don't have money.
When you're looking at cheap food you've got to ask who - or what - is paying for it to be cheap: slave labour? Polluted or over-fished waterways? Carbon miles? Small farmers being squeezed by big manufacturers or supermarket chains? There are many invisible "costs" we incur beyond the cheap price. But these can be complicated issues that many people struggle with. By supporting small producers, we're giving back to the community.
Does that work for families eating on a budget?
It is actually cheaper to feed your family by buying and preparing fresh local food in season. The challenge is that too many people lack the basic skills and confidence to prepare fresh foods from scratch.
You talk about Kai as a food community ...
I want people to think more about food as part of their lives. So we are building a community of passionate food people like chefs, writers and food commentators who will share their thoughts and recipes.