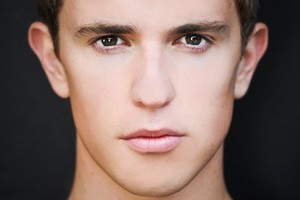 When I tell people what I do for a living they ask me what show they'd know me from. Or, if they know the industry, they smile a bit sadly, press their lips together, and then ask me how it's going.
There's a lot of misinformation around about acting as a career choice - you have to love it. I think the majority of actors (or the good ones, anyway) are definitely not doing it to get double-takes on the street.
If I wasn't acting I could always go down the academia route - I'm still studying (about to enter my Honours year in Philosophy next year). It would make family catch-ups pretty easy, since both my parents work at uni.
I find it hard to understand why New Zealanders seem to be intensely critical of ourselves when we're anything other than an outright success. I catch myself doing it, too. I think we've got to be much more supportive in the knowledge and cultural economy.
Walking past a house that I thought a pirate lived in was my first memory. I was disappointed about the pirate but it's still an amazing house. I kind of like the idea that you can re-inhabit a fantasy from when you were a child by looking at it from a different angle, or for long enough.
I have an unusual habit. I lick my finger and then draw a cross on my knee when I see a white horse. Mum does it too and she doesn't much hold with superstition, especially of the semi-religious variety, so it always held a sort of illicit thrill for me. Like I was secretly worshipping the devil, or something.
I think I'm too afraid of disappointing people to have had really difficult years, in the sort of Lohan-esque drugs-and-not-turning-up-for-work sense, but I do think that I was probably quite bratty before I was a teenager. I imagine that I was a bit of a know-it-all, since I have to try hard not to be that guy now.
I have 23 fruit trees in my 550sq m section. I had to plant the last two on the verge. It's verging on pathological ...
The best advice I have ever received was, "say your lines and don't bump into the furniture".
Harry McNaughton is best-known for his role as Shortland Street receptionist Gerald Tippett, which he played for three years until 2010. He appears in the Auckland Theatre Company's production of The Twits, at Q Theatre, Auckland from December 1-18.