The Rain Tree by Mirabel Osler
Bloomsbury $49.99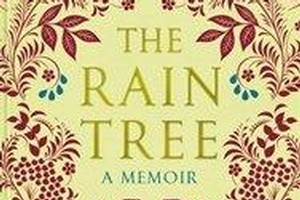 Mirabel Osler, as one friend has said of her, "could make a shopping list seem lyrical". The writer and famous gardener, who is probably best known for her anti-gardening book A Gentle Plea For Chaos, is now in her mid-80s and this is her memoir, her rumination upon her own rich life and impending end.
"I have just been to seek out a shroud," she begins, in order to "get the practicalities sorted ... To evaporate like dew at sunrise would be my aim, but life isn't like that nor, seemingly, is death."
She believes, like Edmond de Goncourt, that "we are mere ephemeral gatherings of matter", so an unbeliever, she has written about what matters to her - a meandering, divergent yet crystal-clear hymn to friendship, family and the sensual delights of gardening and food.
Highly individual, Osler has lived her life on the cusp of a wave, doing things the rest of the world hadn't quite got around to doing, but now does in droves. Another way of looking at that would be to say she lived just ahead of the tide that has since swept so much away. We recognise everything she writes about, but now it is all out of reach.
After an unconventional, bohemian childhood, at the end of World War II she made a very happy marriage with Michael Osler. The pair lived abroad for many years, teaching English in Thailand from the late 1950s through to 1966, and then in Corfu, before finally returning to England where they created their famous garden in Shropshire. In between there were wonderful travels through Asia and Europe in the time before the deluge of tourists.
Lovingly, Osler recreates these worlds she has occupied, and out of each place she spins stories, remembers people and generally imbues one with a sense that life is an adventure filled with glorious experiences. Sadness, loss, the passing of things, the cruel hand that some people are dealt by life - none of these things is overlooked. Yet perhaps due to age, or simply temperament, Osler somehow achieves a perspective that holds all these things, joyful and sad, together in the same basket.
The satisfaction of her book is that she looks always beneath the surface of things - sees the general in the particular, and notices the particular in the general. Her beloved husband Michael, who was considerably older than she, passed away almost 20 years ago, and she discusses very openly all her thoughts and feelings about being the partner who is left behind.
This would be a wonderful gift for anyone of Osler's generation. But it will also appeal greatly to anyone interested in memoir as a form, or simply in spending time in the company of a mind that insists on its own way of seeing things: always deeply, and with idiosyncratic quirkiness. Lyrical, indeed.
Margie Thomson is an Auckland reviewer.