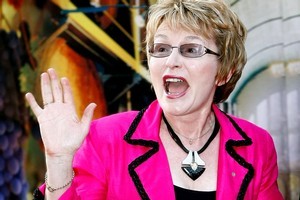 South Africa's Western Cape province is offering people who agree to get tested for HIV a lottery ticket which could earn them US$6,000 (A$7,950), in the latest move by politicians to raise awareness about AIDS.
The announcement comes ahead of World AIDS Day, marked on December 1. South Africa is the country with the highest number of residents living with HIV in the world, and has an unemployment rate of over 25 per cent.
The offer will be open for 12 days, starting Monday, says the south-western province's Premier Helen Zille, who's also the chief of the opposition Democratic Alliance party.
Zille was recently criticised by AIDS rights campaigners for saying that men who have multiple partners and do not use condoms should be prosecuted for attempted homicide.
The campaigners say criminalising the transmission of HIV, the virus that causes AIDS, would stop people from getting themselves tested.
"Often women and young girls become infected as a result of being coerced into having unprotected sex with men who are ignorant of their HIV-positive status," Zille said as she announced the lottery, according to the SAPA news agency.
- AAP