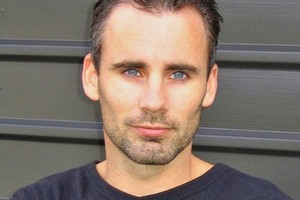 Crime writer Paul Cleave was the winner of this year's Dame Ngaio Marsh Award. His most recent book is Collecting Cooper (Simon & Schuster).
The book I love most is ... The Catcher In The Rye by J.D. Salinger is way up there. Dark Hollow by John Connolly is another. John is a wonderful writer, and easily one of the coolest people I know.
The book I'm reading right now is ... Worth Dying For by Lee Child. It's damn good. It's such a thrill to be back in his world.
The book I'd like to read next is ... Well, I have a few friends writing their first novels, so one of them would be great. But the next book I'm going to read will probably be something by crime writer Simon Kernick.
The book that changed me is ... Mind Hunter by John Douglas. He's the guy who helped create the FBI Behavioural Science Unit.
I read that book about 12 years ago. This guy pointed out that the real horror is crime.
I read his books and then wrote The Cleaner.
My favourite bookshop is ... Penny's Bookshop, in Hamilton. Linda does these great displays for my books, plus she imported stock of my fifth book from the US as it wasn't released here.
The book I wish I'd never read is ... John Connolly's Every Dead Thing and Stephen King's Under the Dome. These guys are so talented they make it seem my books should be written in crayon.