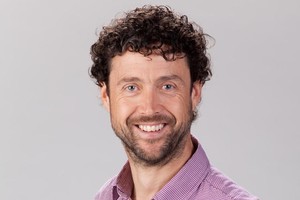 The book I love most is ... The Remains of the Day, by Kazuo Ishiguro. What a magnificent and heart-wrenching book. I always thought it an incredible feat that someone so completely Japanese could write such an acutely English book.
The book I'm reading now is ... The Sense of an Ending, by Julian Barnes. A delicate and compelling dissection of memory and ageing.
The book I'd like to read next is ... Michael King's The Silence Beyond. Nobody knew more about us.
My favourite bookshop is ... Time Out, in Mt Eden, where the cat sitting on the counter knows more about books than most people in other bookshops.
The book that changed me is ... The Poky Little Puppy, a Little Golden Book my mother used to read me. That puppy was so naughty, he got away with so much. I'm sure my infant mind decided that puppy was me, and to this day I still find it very rewarding to come down tumble bumble, pell mell.
The book I wish I'd never read is ... The Shipping News. Even the title gives away how boring the rest of the book is likely to be. News about real shipping would be boring, but at least it would have maybe an oil spill. There's a sub-genre of fiction where the idea is to have as little happen as possible. Annie Proulx is the queen.
* Jon Bridges is the producer of 7 Days Live, which will tour the North Island from November 26.