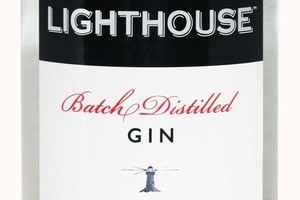 Summer is nearly here and those afternoons stretching into warm nights mean one thing: it's the season of the perfect gin and tonic.
For Neil Catherall, distiller of Lighthouse Gin from Greytown, his lifelong love of gin has led to an interesting retirement. The distillery was started in 2005 and the first release of Lighthouse Gin was in 2009. Neil put his commercial background to good use, designing the 200L copper still himself, before it was built by an engineering team in Masterton. With some experimentation, they settled on the final secret formula, but are happy to share that each batch is made by hand, double distilled then hand-bottled and labelled.
Whilst gin is a spirit that doesn't require any ageing, time was well spent in crafting the perfect blend of botanicals to make the ideal New Zealand gin. The key ingredient of juniper is imported from Eastern Europe (it doesn't grow in New Zealand), but using the fresh zest of Gisborne navel oranges and Yen Ben lemons, as well as the native herb kawakawa, gives Lighthouse a distinctive flavour profile.
The fresh zest lifts the gin's citrus notes, while kawakawa gives a subtle, peppery dry finish. The result is a clean, smooth and delicate taste with well-balanced citrus, herbal and spicy characteristics. For Neil, the perfect way to drink Lighthouse is in a very dry martini, with what he calls a "reference to vermouth and lemon zest instead of olives" about 5pm each day, regardless of the weather or season. We agree, it's a pretty stunning martini gin, but it's nearly summer and we're talking about gin and tonic.
That's where Alex Gledhill comes to the party. He's the 23-year-old wunderkind behind Quina-Fina (pronounced keen-a feen-a), a New Zealand-made tonic water. He was working at Glengarrys in Wellington, when the idea of crafting his own tonic struck.
Curiosity led him to Ecuador on a fact-finding mission to discover the how, why and what of making tonic water. His conversations with various local botanists, priests and government officials finally resulted in a supply of quinine extract from the cinchona tree and production could begin.
Getting the finish right is extremely important for tonic water, or a mixer of any kind. It has to be dry enough so that the botanicals of the gin are in no danger of being overpowered. Alex says the Lighthouse Gin is his favourite match for the Quina-Fina, and we don't disagree. We tried it with a slice of lemon, or with a juicy navel orange slice for those with a slightly sweeter preference. Alex also likes to drink Quina-Fina with just a wedge of lime in the neck of the bottle, like a Mexican beer (we tried this too, and went from skeptic to believers).
This is a summer pairing worth indulging in.
Where to buy:
Get quina fina - Glengarrys, Nosh, $2.50
Get Lighthouse Gin - Glengarrys, Super Liquor $52