Follow these guidelines to make sure wine-drinking guests - and hosts - are kept happy in the festive season.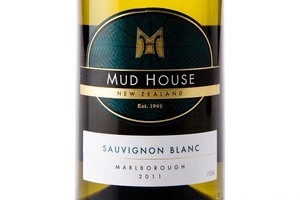 People were starting to disperse from the function room after my first-ever work Christmas lunch, when suddenly we looked on - or rather, some of us, away - with disbelief as a colleague leapt on the stage and stripped stark naked to the sound of Wham's Last Christmas.
It was very possibly that chap's final festivities with the company and served as an early lesson that moderation at work parties is most advisable if wanting to avoid inappropriate alcohol-fuelled behaviour. But here endeth my lecture and beginneth my guide to getting the wine side of a celebration right if you're a hosting a seasonal soiree or attending one as a guest.
Firstly if you're in charge of getting the provisions, work out how many bottles you need. Half a bottle per person is a conservative guestimate, but you know your guests. It's also worth stashing some spares so you don't risk running dry, and as many wine stores offer sale or return, it won't be money wasted.
Your local wine merchant will likely also offer glass hire, which is a good idea when catering for larger numbers. Source some flutes for your fizz, then some decent-sized all-purpose glasses for the rest.
It's nice to give guests an uplifting flute of fizzy wine on arrival. It doesn't have to be top champagne, but should be something decent if you're looking to give them a warm welcome. And as highlighted in my sparkling wine article, there's good bubbly out there for every budget.
When selecting the other bottles for your bash, it's best to select a good mix of fresh and fruity crowd-pleasing styles to suit most tastes. Sauvignon blanc is the nation's favourite wine and a popular pick at parties. It also makes a good aperitif for those not into fizz.
If you're serving buffet food, where there will be a lot of different dishes, it makes sense to opt for wines that will go with a wide variety of foods. In the whites, a drier style of pinot gris will pair well with many plates, while lightly oaked chardonnay is another versatile style of wine.
When it comes to the reds, pinot noir is now a perennial favourite as well as a most food-friendly variety. It's also advisable to put on something fuller-bodied, such as a merlot or shiraz, for pairing with darker meats and pleasing guests who are into weightier wines.
Don't bring out your best bottles as good wines can get lost in the conviviality of larger gatherings.
That said, don't be a scrooge and pour plonk. If you've put effort into laying on a tasty spread, your wines should be of comparably decent quality.
Again, if you're heading for a shindig where you're expected to bring a wine, don't feel you have to bring something super-expensive. Unless the event has a definite wine focus, a good mid-range bottle will suffice. Pinot noir makes a respectable contribution to any event and can also make an appropriate gift for your hosts.
If you think you might be attending a party where the wines won't be rockin', it's worth coming armed with what I term an extra "handbag wine" that can be surreptitiously accessed in case of vinous emergency. But let's hope that this scenario doesn't occur for anyone this festive season.
FOR EVERY TASTE
SOIREE SAUVIGNON
Mud House Marlborough Sauvignon Blanc 2011 $18.99-$20.99
The big burst of blackcurrant leaf, green herb and lime delivered by this consistently impressive label is sure to be a hit with sauvignon-loving party guests. (From Fine Wine Delivery Company, Glengarry, New World, Pak 'n Save, Countdown, Woolworths.)
PARTY PRESENT
Bannock Brae Estate Goldfields Central Otago Pinot Noir 2009 $29.95
This affordable but classy pinot, with its tangy cherry palate underpinned by notes of forest floor, spice and freshly roasted coffee, would make a great gift for a host or impressive red to pour at your own party. (From Belmont Liquor Centre, Kepa Fine Wines, Kohi Corner Bottle Shop, Meadowbank Liquor Centre, Direct Wines.)
GALA GRIS
Jules Taylor Marlborough Pinot Gris 2010 $22-$25
A characterful gris with rich notes of baked pear, quince fruit and a dusting of spice lifted by its food-friendly fresh dry finish. (From Glengarry, Liquorland and other fine wine retailers.)