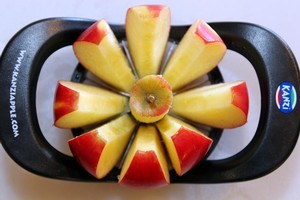 The Kanzi apple. Photo / APN
A Kiwi apple has been named Britain's tastiest. The Kanzi - a cross between a Braeburn and Gala - scooped top prize at the Festival of British Fruit to Countryside Live.
A judge told the Yorkshire Post: "The Kanzi had a great texture, it was really crisp and had a lovely flavour, not too sweet."
- NZ HERALD STAFF