A win at an international competition for one of our top rieslings reminds there is more to NZ wine than pinot noir and sauvignon blanc.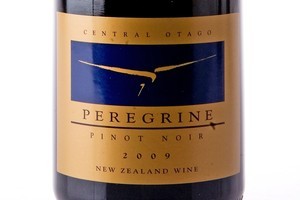 New Zealand sauvignon blanc regularly dominates the top awards at many international wine shows, with our pinot noir hot on its heels. But one recent result I was particularly pleased to see was a local riesling winning an international trophy. Central Otago's Two Sisters Riesling 2007 claimed the trophy for Single Vineyard White at the International Wine & Spirit Competition, sending a message to the world that there are more exciting things in our vineyards than just our top two varieties.
We've been growing riesling here for decades, but it's yet to hit the big time. This is a shame, as the rieslings we're now making have never been better, with those of our best producers, quite frankly, world class.
"New Zealand is able to produce some of the world's best riesling as we have the land, climate and the people," states Adam Peren of Two Sisters. "If you apply the same diligence to riesling as you do to pinot noir, then you can make great examples."
It's not just riesling that's a variety beyond our usual suspects doing great things at present. Syrah is another grape whose elegant aromatic expression here in New Zealand is starting to turn heads, with the Elephant Hill Hawkes Bay Syrah 2009 - previously recommended on these pages - scooping an international trophy for best Red Rhone Varietal over £10 at the Decanter World Wine Awards.
When judging the New Zealand classes last month in Britain at the IWSC, the interest surrounding syrah was something evident in my fellow international judges, such as British Master of Wine Sally Easton.
"Syrah seems to be the exciting thing of the moment, especially, for me, those in a perfumed, elegant style with silky-fine tannins, savoury graphite core and a cool aromatic lift," she told me. "I reckon syrah is on the beginning of lovely, heartening curve."
While in Britain I decided to drop into the New Zealand new release tasting held in London to pick up on the vibe surrounding our wines among the British trade and media.
Though there was a great deal of positivity in general and a good response to new varieties being shown at the event, some critics needed convincing that New Zealand can still thrill when it comes to its sauvignon blanc and pinot noir.
I ran into the respected British wine writer Simon Woods, who lamented a lack of wow factor in many of the wines he'd been trying. Though he concurred that most were well made he felt our winemakers needed to take more risks to push their wines to the next level.
Easton too was critical of New Zealand's "decent" but largely undifferentiated sauvignon blancs and more mainstream pinot noir, which for her "seems in part to be going the way of sauvignon blanc - consistent but samey and unexciting. There's not too much that one can really criticise, but also nothing one can extol".
Ouch - damned by faint praise! And for me, based in New Zealand, this comment doesn't entirely reflect what I see here, especially in wines made from a number of our smaller producers in particular who aren't afraid to push the envelope and are consequently delivering something distinctive.
These don't tend to be the wines with the highest profiles in foreign markets, where New Zealand is often judged on its most popular wines.
However, it's important that across the board New Zealand is seen to be producing sauvignons that continue to scintillate and pinot noir that seriously impresses.
We also need to show the world we can make much more than these two dominant varieties.
WINNING WINES
Top award-winners from the International Wine & Spirit Competition that particularly impressed.
TOP RIESLING
Two Sisters Central Otago Riesling 2007 $35
Proof that New Zealand can make world-beating riesling is in this wonderfully pure example from the steep schist slopes of a Central Otago vineyard, displaying delicate but generous white peach fruit underpinned by a chiselled line of citrus and mineral. (From Glengarry.)
TROPHY PINOT
Peregrine Central Otago Pinot Noir 2009 $40
There's real excitement in Peregrine's multi-trophy winning 2009 pinot noir with its seamless silky palate of plush cherry fruit infused with star anise and cinnamon. This vintage has almost sold out, but the slightly lighter and floral 2010 is a worthy successor.
(Remaining bottles of the 2009 from Herne Bay Cellars or Peregrine's tasting room via its website, with Glengarry, Fine Wine Delivery Company and Caro's stocking the 2010 vintage.)
GOLD STANDARD
View East Waiheke Island Syrah Reserve 2010 $62
A great example of one of our elegant syrahs that is rich and tightly structured with deep berry fruits, notes of dark chocolate, spice and white pepper. (From Glengarry.)