Grapes from the land of Mozart are finally getting the recognition they deserve.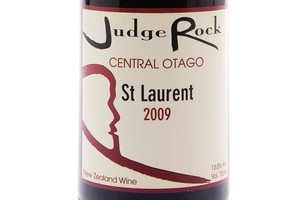 Why Austria?" asked my friend as I set out for a trip there a few years back. Scratching his head he tried to think of some great things Austria had given the world in recent years, and could only come up with cheesy 80s pop star Falco, famous for his hit referencing the country's more serious musical star, Mozart. But there's more to Austria than exports like this, and for a wine lover like me, its grapes rock me even more than Amadeus.
I assured my friend that what was going on in Austria's vineyards made it worthy of a trip halfway around the world. It may be overshadowed by Italy to its south or have its wines confused with those of Germany to its west, but it's the source of some breathtaking and truly distinctive wines.
Although Austria has a vine growing history that spans several thousand years, its wines have historically remained in relative obscurity. Part of this has been due to the fact that its population drink close to three quarters of what this relatively small winemaking nation produces.
Then there was the antifreeze scandal of 1985. This generated plenty of publicity of the very worst kind for the country's wines after some unscrupulous producers were discovered to have added diethylene glycol - used in automotive antifreeze - to plump up their wines.
Since then Austria's wine industry has put this unfortunate affair behind it, reinvented itself, and is responsible for some of the most exciting wines in Europe. Though it was first noticed for some of its fine sweet styles, it's Austria's dry whites that are causing much of the excitement nowadays.
Gruner veltliner has been most in the spotlight in recent years. It's the nation's flagship and most widely planted grape, covering around 30 per cent of its vineyard area. The best are full bodied and fresh, with ripe tropically tinged fruit, dill-like nuances and often a characteristic white pepper note.
From being relatively unknown a little over a decade ago, high profile tastings - in which gruners beat some of the world's top wines - have made wine enthusiasts take note and have driven its popularity in countries such as Britain and the US. Though we don't see much here, the fact we now grow this underrated variety and are making some good examples, has spurred more interest in the Austrian originals.
"We have seen an increase in sales and interest around gruner veltliners," reports Scenic Cellars' Floris Heijdenrijk. "Now people are starting to get more familiar with the New Zealand gruners they are also happy to experiment with the Austrian versions."
Austria's rieslings are another of the country's highs. Warmer than its neighbour Germany, it consequently makes more powerful styles which are dry, fuller bodied and often highly concentrated. From top producers such as FX Pichler, Prager and Hirtzberger, they are some of the best in the world.
Sauvignon blanc is another of Austria's strong suits - not that our somewhat parochial sauvignon selections mean we see any here - its more restrained grassy and minerally examples give ours a run for their money in terms of quality.
Though Austria's cooler climate means it's predominantly white wine country, it also produces some credible reds. Most widely planted is the cherry fruited and spicy zweigelt, while its St Laurent is aromatic and reminiscent of pinot noir. Rare these examples may be here, but a handful of our wineries are working with the varieties, such as Judge Rock and Spade Oak with St Laurent and Herzog and Seifried (the latter of which has Austrian roots) with zweigelt.
Tricky Germanic names like zweigelt and gruner veltliner don't exactly trip off the tongue and have limited the popularity of Austrian wines. However in the US and Britain it's been overcome for gruner at least by calling it GruVee - something that to my mind Falco never was, but Austrian wines increasingly are.
TOP COMPOSITIONS
AUSTRIAN INTRODUCTION
Sepp Moser "Sepp" Gruner Veltliner Niederosterreich 2009 $22.90
An affordable introduction to the pleasures of gruner that's light and dry, with fresh apple and lemon fruit, a savoury minerally undertone and hints of honey, almond and white pepper. (From Scenic Cellars.)
CLASSIC GRUNER
Hiedler "Thal" Gruner Veltliner Kamptal 2010 $39.99
Classic peppery gruner in which notes of tangy lemon and fleshy stonefruit are overlaid with the variety's characteristic white pepper. (From Caro's.)
LOCAL ST LAURENT
Judge Rock Central Otago St Laurent 2009 $35
An attractive local example of this Austrian grape that's medium-bodied and silky textured with delicate and juicy red cherry fruit, plus notes of mineral and spice.