The beauty bounty of oils is spreading fast.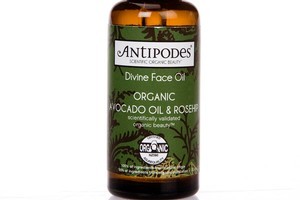 The world's oil reserves may be drying up, but there's no sign of the oil in skin and hair products being exhausted. Quite the opposite in fact, with oil increasingly hailed as a "hero" ingredient rather than just a useful, cost-effective additive in the manufacturing mix.
Oil use is effectively coming full circle, moving back to being an appreciation of the traditionally recognised properties of individual plant oils rather than just about bulk mineral oil consumption.
In Viva we've written plenty about this trend in the past few years, but it's worth noting that ever more botanically-based oils are making their mark.
Big beauty companies are increasingly turning to ingredients once primarily preferred in the natural skincare sector, but - a bit like powering our cars in the immediate future - expect a shift to hybrids rather than the wholesale adoption of pedal - or petal - power.
1. Dr Hauschka Lemon Bath $42
Uplifting aromatic soak containing essential oil from sun-ripened lemons which helps normalise oily skin and is said to fight cellulite. Try a reviving sage bath or invigorating rosemary, or relax with lavender or spruce, other options in the soak range.
2. YSL Top Secrets Pro Removers Integral Cleansing Oil-in-Gel $69
This happy medium is less messy to apply than a true oil. Massage the gel formula on to dry skin, emulsify and rinse thoroughly with warm water. Oil purists may demur, but anyone wanting an indulgent emollient cleanser will be impressed. Contains corn and apricot kernel oil.
3. Matrix Total Results Silk Wonder 89ml Smoothing Oil $18.50
Olive oil and silicone combine in what is one of the most affordable salon oils you'll find. Like the entire Matrix Total Results range - which includes shampoo, conditioner and styling products for five different hair types - the price is pegged below $20, so if you're curious about hair oils this is a good starting point. They nourish and tame frizz when used in moderation on lengths and ends.
4. L'Oreal Professionnel 125ml Mythic Oil $38
Avocado and grape seed oil lead the way in market giant L'Oreal Professionnel's first foray into the world of nourishing hair oils. This one is lightweight enough to leave most hair types supple and shiny. Can be used as a blowdry treatment or as a finishing product.
5. Orly Cuticle Oil+ $11.99
This cuticle and nail treatment oil smells of orange blossom, turning a chore into a little treat. I used to think cuticle oils were a bit of an unnecessary added extra, but now try to use them regularly - for which my nails and surrounds are truly grateful. This one is a favourite.
6. Antipodes Avocado & Rosehip Divine Face Oil $36
Rosehip seed oil adds its healing properties to moisturising nutrient-rich New Zealand avocado oil in a little glass vial that Antipodes refers to as "green gold" for skin. Divine Face Oil is a cornerstone of this natural skincare range and is high in fatty acids, antioxidants and lutein, a natural filter of UV light.
7. Dermalogica 150ml Precleanse $84
Serious skincare devotees are increasingly adopting the use of oil followed by a suitable lotion for professional type two-step cleansing. This plant-based cleanser with apricot kernel and kukui [candlenut] oils and rice bran extract is one of the best. It turns into a milky emulsion when water is added, effectively wiping sebum, sunscreen and makeup from all skin types, including oily complexions. Suitable for use around the eye area, including the removal of waterproof mascara.
* Bobbi Brown also makes an effective cleansing oil.
8. O.P.I Avoplex Cuticle Oil To Go $24.90
The thin tube with a pen-brush applicator has been designed with portability in mind, leaving no worries about carting around a glass bottle.
9. Nimue Shaving Oil 60ml $59
A dozen plant oils, including argan, mix for skin conditioning and appealing aroma in this indulgent shave care product designed to make a razor go easy on a man's face. Silicones add smoothness and menthol and mint soothe skin, leaving a soft feel. This product is best applied on wet skin so is well suited to use in the shower, allowing it to be easily rinsed off after shaving.
10. Palmer's Cocoa Butter Formula 60ml Skin Therapy Oil $11.99
This rapidly absorbed complex can be applied to the face as well as the body. Economical canola oil mixes with sesame and rosehip oils, Palmer's signature cocoa seed butter, and silicone for a smooth finish which improves the skin's surface appearance. Can also be used as a bath oil, where its subtle rose fragrance will be appreciated.
11. The Body Shop Hemp Hand Oil $22 and Wild Rose Targeted Hand Oil $23
If hand creams don't seem to do enough for you, try applying an oil before bed in the evening for extra nourishment. The Body Shop makes several, including Hemp Oil which has unisex appeal and contains hemp seed and sesame oils and the prettier roller ball applicator of Wild Rose which gets its name from its essential oil fragrance, with the moisturising mix being olive, soya and Brazil nut oils.
Stockists: Orly and O.P.I selected department stores, pharmacies and salons (O.P.I ph 0800 144 562, Orly ph 0800 883 434). Palmers from Farmers and selected pharmacies. L'Oreal and Matrix from affiliated salons and shampoo shops, ph 0800 657-666 for your nearest. Antipodes, Dermalogica stockists ph 0800 433-762 and Dr Hauschka.
Nimue from salon stockists, ph 0800 144-562 or see Global Beauty.