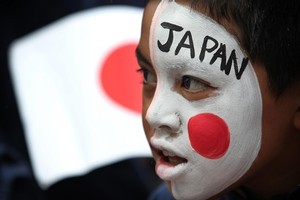 1. Pebble Beach American Food
7G Triton Drive, Albany. Ph (09) 475 5757
"Comfort food" (don't ever call it junk) is not just for homesick American shoppers. Since the store opened last November, plenty of Kiwis have come to explore the tastes they've seen on television or at the movies. Twinkies and Pop Tarts are the biggest sellers.
2. The South African Kaffee (Shop)
74 Clyde Rd, Browns Bay. Ph (09) 476 3414
The South African Shop is a treasure trove of music, gifts, wine and food in the heart of Browns Bay. The owners make their own biltong, source local boerewors and chilli bites, plus beloved milktart. Ex-pats craving Ouma Rusks, Springbok Maize Meal, or Romany Creams know where to go.
3. Japan Mart
Shop C, 435 Khyber Pass Rd, Newmarket.
Ph (09) 522 8291 or Shop 79, Sylvia Park Shopping Centre. Ph (09) 573 0067
With over 20 years in business, over 2000 products and staff who are Japanese food specialist. This is noodle, miso and sauce heaven, but stop by the candy aisles for an overdose of sugary cuteness. .
4. Bramptins UK Grocer
Visit the website for store hours. Ph 0800 85 4762
Homesick Brits can easily get their fix of Jaffa Cakes, Walkers Crisps, Wispa Bars, Heinz sauces and puddings and proper English pickles. From fine English china to rugby bunting, Bramptins have the best of Old Bounty covered.