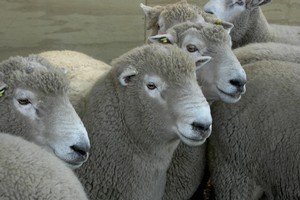 Celebrity fragrances are given names such as "Forbidden Rose" and "Radiance" - but if New Zealand had a scent, it could well be called "Cowpat".
An Ambi Pur survey asked Kiwis what smell best represented their country. First choice was a sea breeze at a bach, with 53 per cent backing, while 19 per cent opted for the distinctive whiff of a sheep or dairy farm.
Fifteen per cent thought the smell of fish and chips best summed up New Zealand, 10 per cent opted for the smell of a hangi cooking and 4 per cent suggested a wet rugby field.
Rubbish dumps, freezing works, fish markets and Rotorua's sulphur-rich geysers and hot pools were all named as some of New Zealand's worst smells.
Nearly half those interviewed - 49 per cent - said rubbish dumps smelled most offensive, 28 per cent nominated the freezing works, 13 per cent fish markets, and 10 per cent Rotorua's pong.
Forty-seven per cent said the smell of their mother's cooking most reminded them of home, with a wood fire burning nominated by 27 per cent.
Nearly three-quarters of people used air fresheners in homes, with vanilla the most popular scent.
Psychologist Sara Chatwin said people linked smell to associated experiences.
"We often spend our summer breaks at seaside locations making the most of our great beaches, so I think the smell of the sea and beaches remind us of those times."
She said people might be surprised to learn why they liked their homes to smell of vanilla.
"Research has often pointed out the linkages between the scent of vanilla and our early positive memories of our mother's milk nurturing us."
SMELLS LIKE US
Smells that best epitomise New Zealand:
* Sea air at the bach: 53 per cent
* A sheep or dairy farm: 19 per cent
* Fish and chips: 15 per cent
* A hangi cooking: 10 per cent
New Zealand's worst smells:
* Rubbish dumps: 49 per cent
* Freezing works: 28 per cent
* Fish markets: 13 per cent
* Rotorua's geysers, hot pools: 10 per cent